How members access benefits like Podcasts, Downloads, Posts, and Discord
Memberful provides an intuitive payment and account management experience for your members which means you'll spend less time providing customer support. Once you create your membership Plans, your audience can buy subscriptions to those Plans and manage their own membership accounts.
Learn how a member can:
Access Podcasts
Members can access their private RSS feeds from the Podcasts menu item in their account. Learn more about private podcasts.
https://YOURSITE.memberful.com/account/feeds
When a member clicks Subscribe, we'll show them how to subscribe using a variety of podcast players.
Please note: When a member's subscription lapses, their private feeds will no longer be accessible. If they remain inaccessible for 3+ months, Pocket Casts will stop trying to refresh them — even if the member re-subscribes. Members who subscribed via Pocket Casts and find themselves in this situation will need to contact Pocket Casts' support team to fix this.
Access Downloads
Members can access members-only Downloads (like MP3s and PDFs) from the Downloads menu item in their account.
https://YOURSITE.memberful.com/account/downloads
Members can also sort their Downloads by Name or Date in their account.
When a member clicks a Download, we create a temporary link that expires after 10 minutes. This prevents link sharing. Once the link expires, the member will have to click the Download link again (from your site or their account) if they want to download the file. Learn more about Downloads.
Access hosted member website
Members can access your Memberful-hosted website, including custom Pages and members-only Posts, via the website menu item in their account. The label for this menu item is determined by the navigation label of the homepage which can be configured via Content → Pages.
Another way for members to access members-only posts would be to visit this URL directly:
https://YOURSITE.memberful.com/posts
Visitors with no access to your posts will see a Subscribe link in the navigation, as well as a link to sign in or manage their account.
Subscribe / Unsubscribe from Post emails
Members can unsubscribe from emailed posts by clicking the link at the bottom of any emailed Post or on the Memberful-hosted member website (if you've published to it).

Members will be redirected to their account page where they can immediately resubscribe if they like.
If members want to resubscribe at a later time, they can click the Receive posts via email link at the bottom of their Posts page.

Access Discord
Members can access your Discord server via the Discord menu item in their account. Learn more about Discord.
Access Discourse
Members can access your Discourse community using the same login credentials as they used to sign up for your membership through Memberful. (This is called "single sign-on" or SSO.) Learn more about our Discourse integration.
Your members may choose to use Discourse's mobile app: The first time they try to access your community through the app, they'll need to sign in via Memberful's sign in using email method.
For iOS users using Gmail, they should tap Open with…Default browser app and sign in through their browser before returning to the Discourse app where they'll be prompted to authorize the site and finish the login process.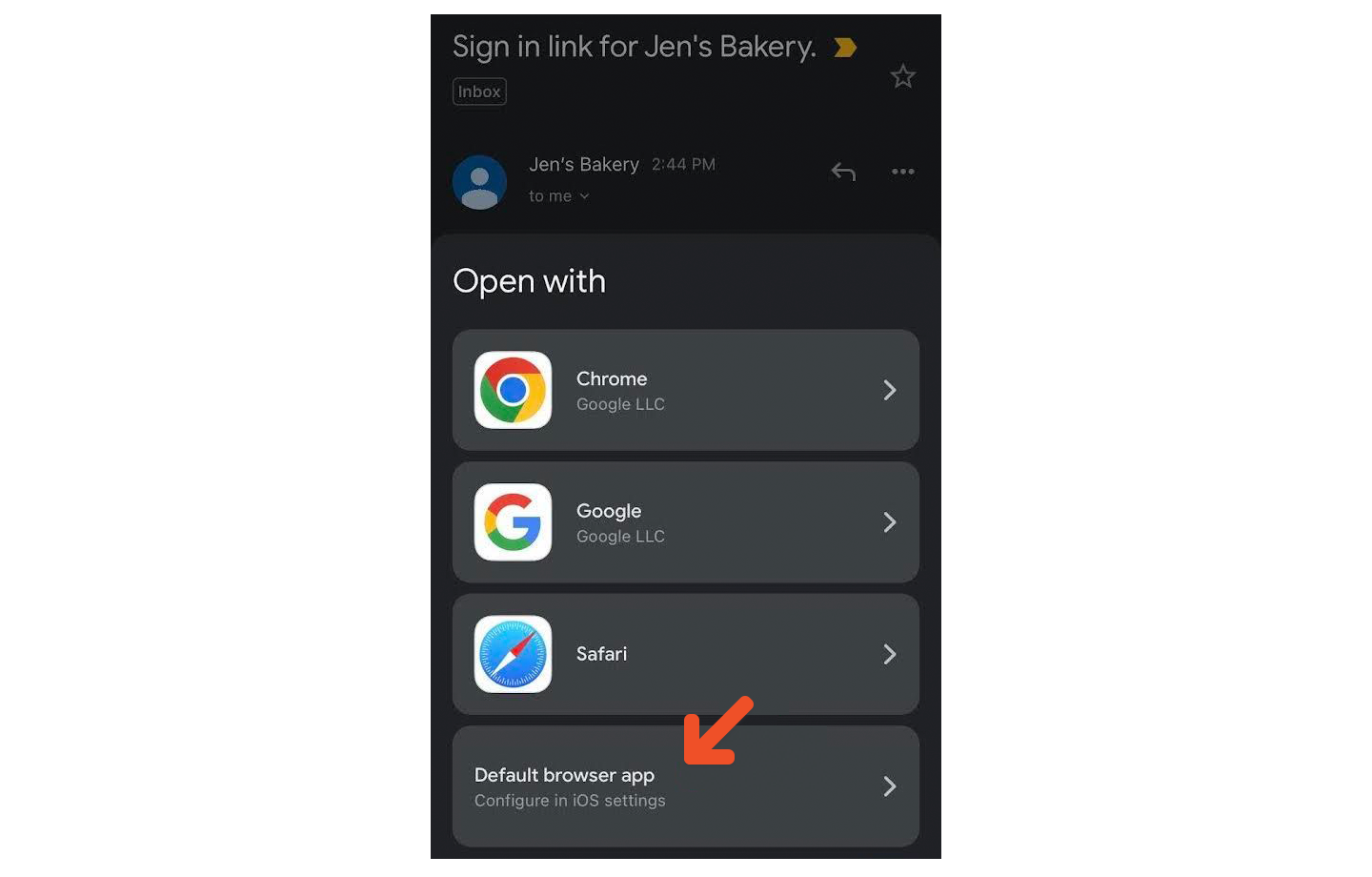 Related help docs:
Can't find what you're looking for? We'd love to help! 💪
Send us a message through the orange chat bubble in the lower right corner of the page. You'll hear back within a few hours Monday - Friday. 😀