Create a membership website in minutes.
Save time and let us handle the hard stuff.
Memberful makes it easier than ever to create a site that's unique to you and your members. Paired with the same suite of tools the biggest creators use to run their memberships.
Try for free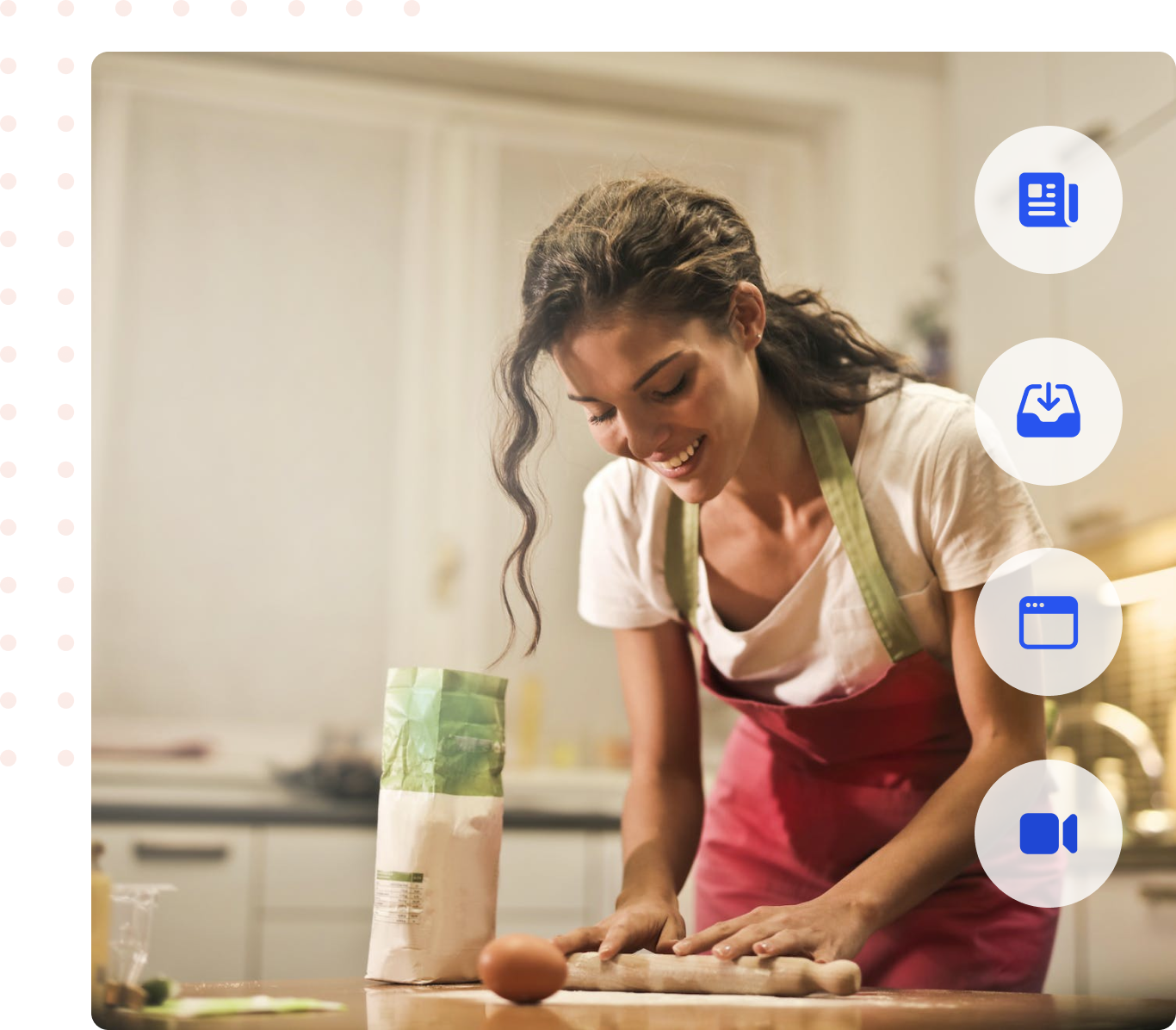 Your very own place for members to call home.
Your brand front and center, not ours.
Connect with your members through your very own home on the web. Whether it's a podcast, newsletter, blog, or community – publishing directly to your audience has never been easier.
Customize your brand colors and logo.

Personalize emails in your own voice.

Use a custom domain name.

Looks great on desktop and mobile.
Add unlimited pages and external links.
Customize your site's menu to look exactly how you want by using our drag and drop navigation editor. Members always have quick access to their account and subscriptions.
Create content pages to share your story or quick access to resources.

Tailor permissions to offer exclusive access based on which plan a member is subscribed to.

A page editor that makes publishing incredibly easy.

Link to external pages and social media accounts.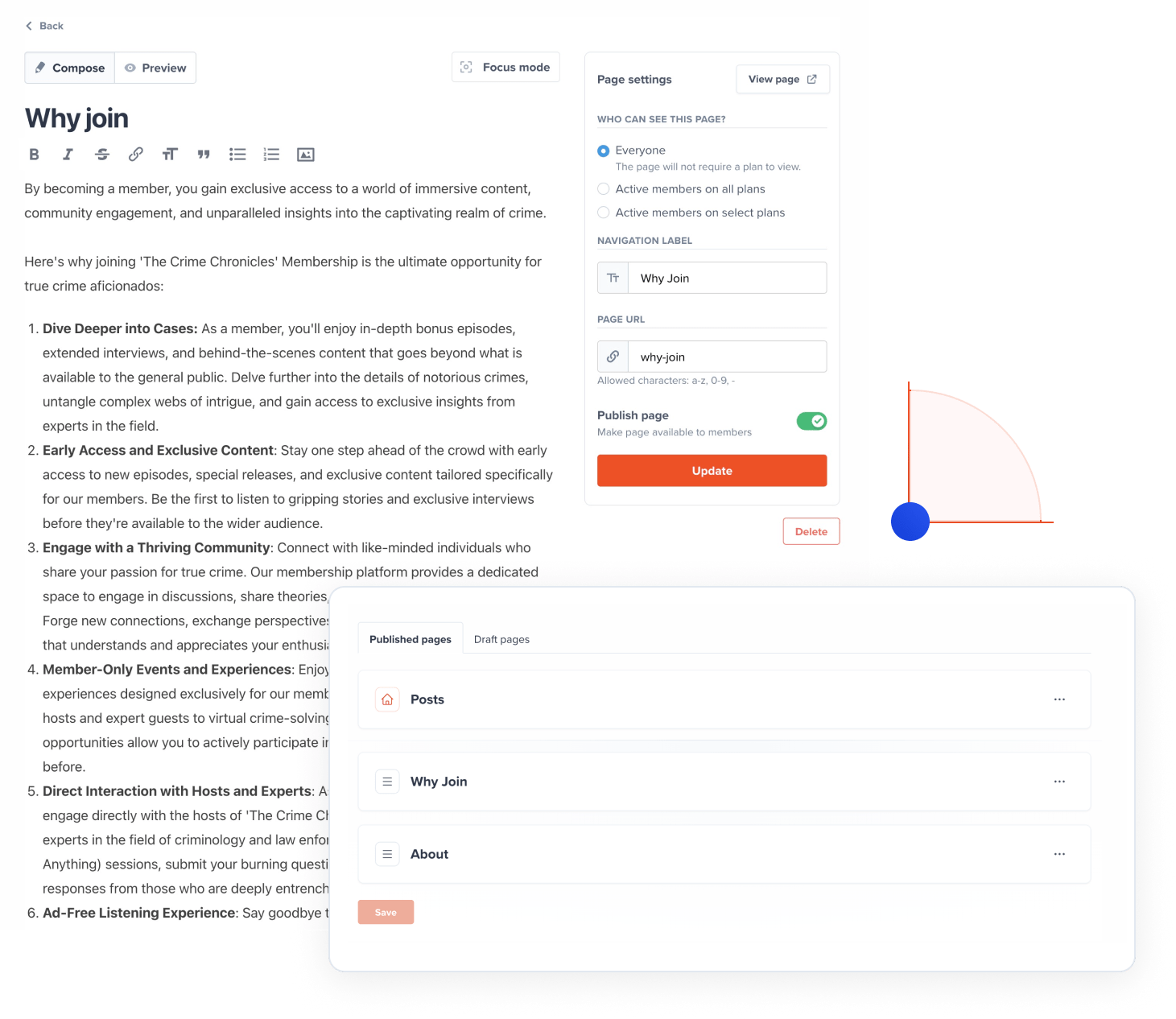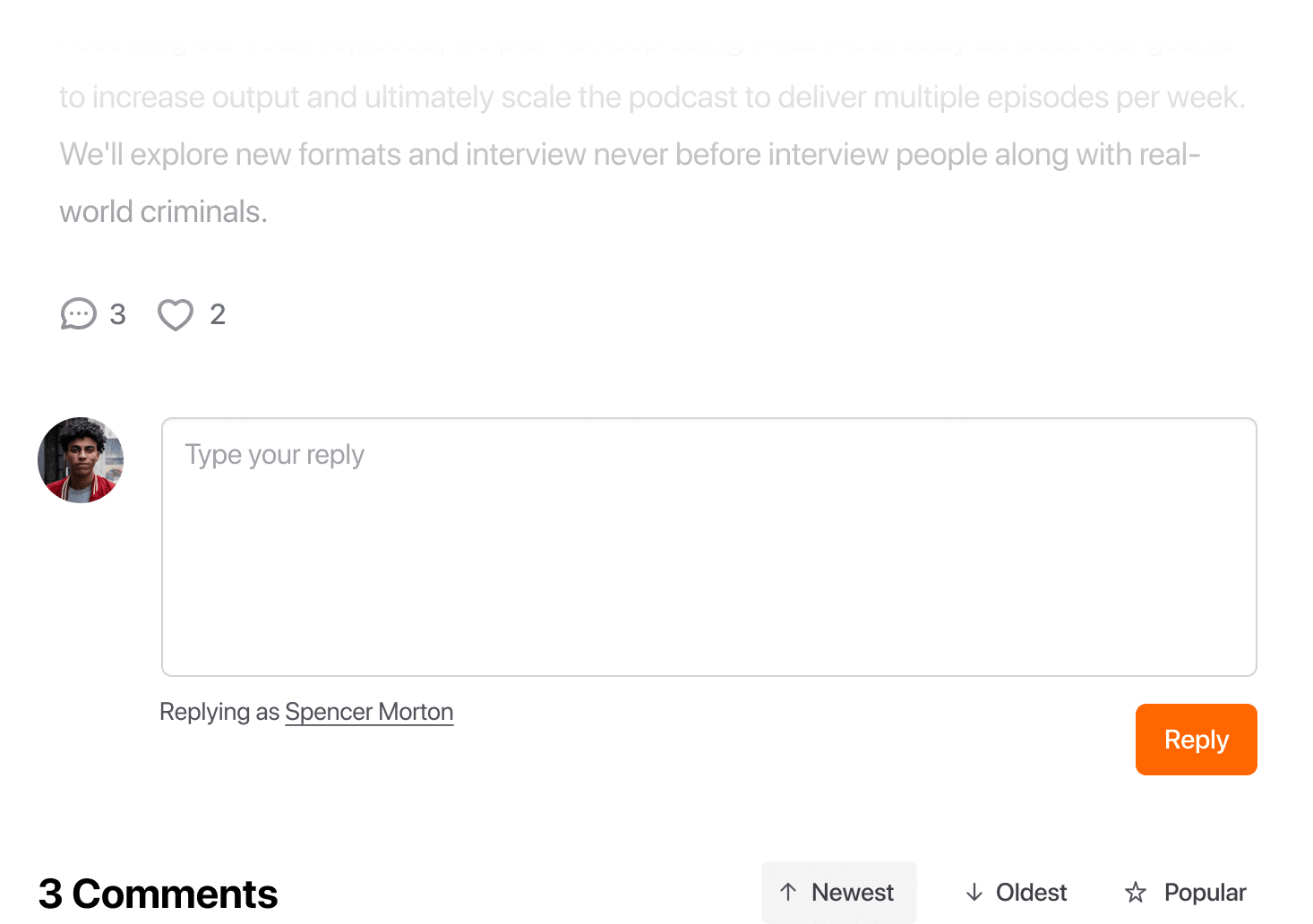 Increase engagement by inviting members to join the conversation.
Stay connected with your community by enabling comments and likes on your posts, and engaging directly. It's a fun way to show appreciation, start conversations, and increase activity.
Enable comments for all posts or just the ones you choose.

Moderation tools to maintain a healthy discussion.

Staff comments are clearly identified.

Filter comments by newest, oldest, and most popular.
Boost conversions with seamless in-content paywalls.
Make your site public or private.

Members enjoy full access, while visitors see an enticing paywall with content previews to drive sign-ups.

Use our custom pricing page to show new visitors what you're all about, and the plan that's right for them.

One-tap checkout with Apple Pay and Google Pay.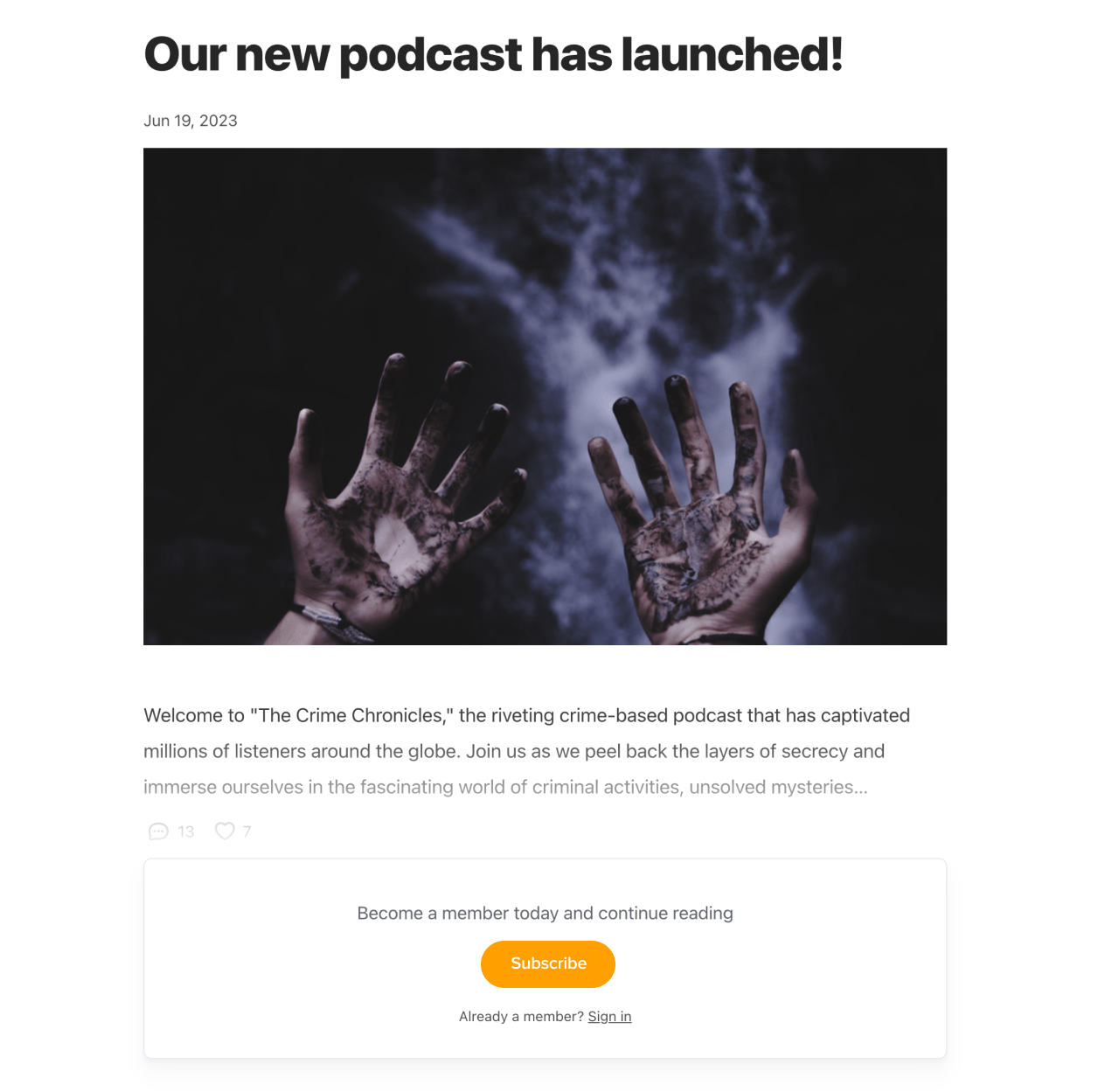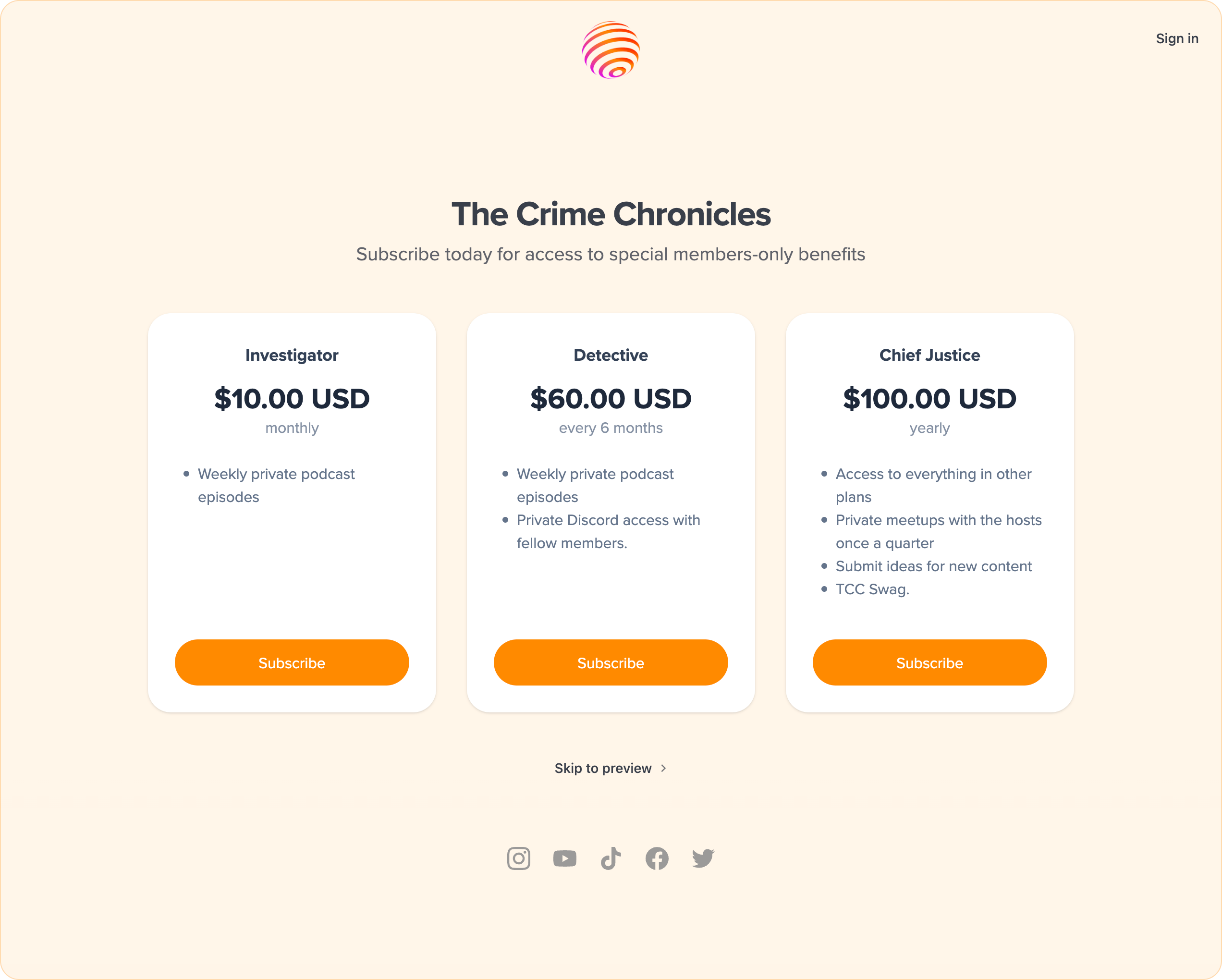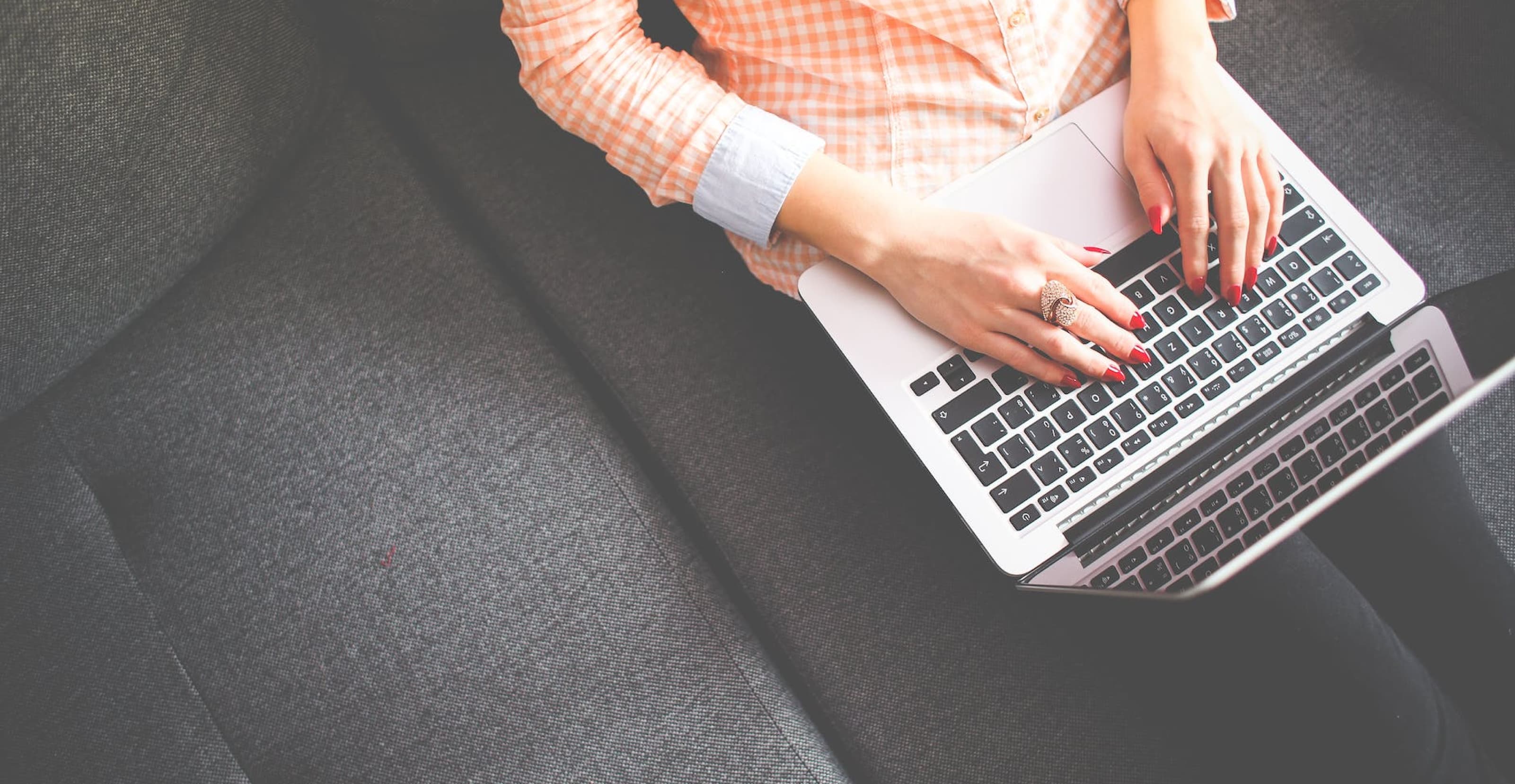 Author, publish, send, and share.
Easily publish members-only content.
Write a post, publish it to the web, and send it directly to members' inboxes. Visitors become members in a few clicks.
Enable focus-mode to write without distraction.

Publish content including images and videos with ease.

Organize with categories to help members discover your posts.

Rich metadata for sharing to social media.