Flipping customers with Molly Baz
Molly Baz shares her insights into giving as much away for free as possible, to create a brand that people love and trust.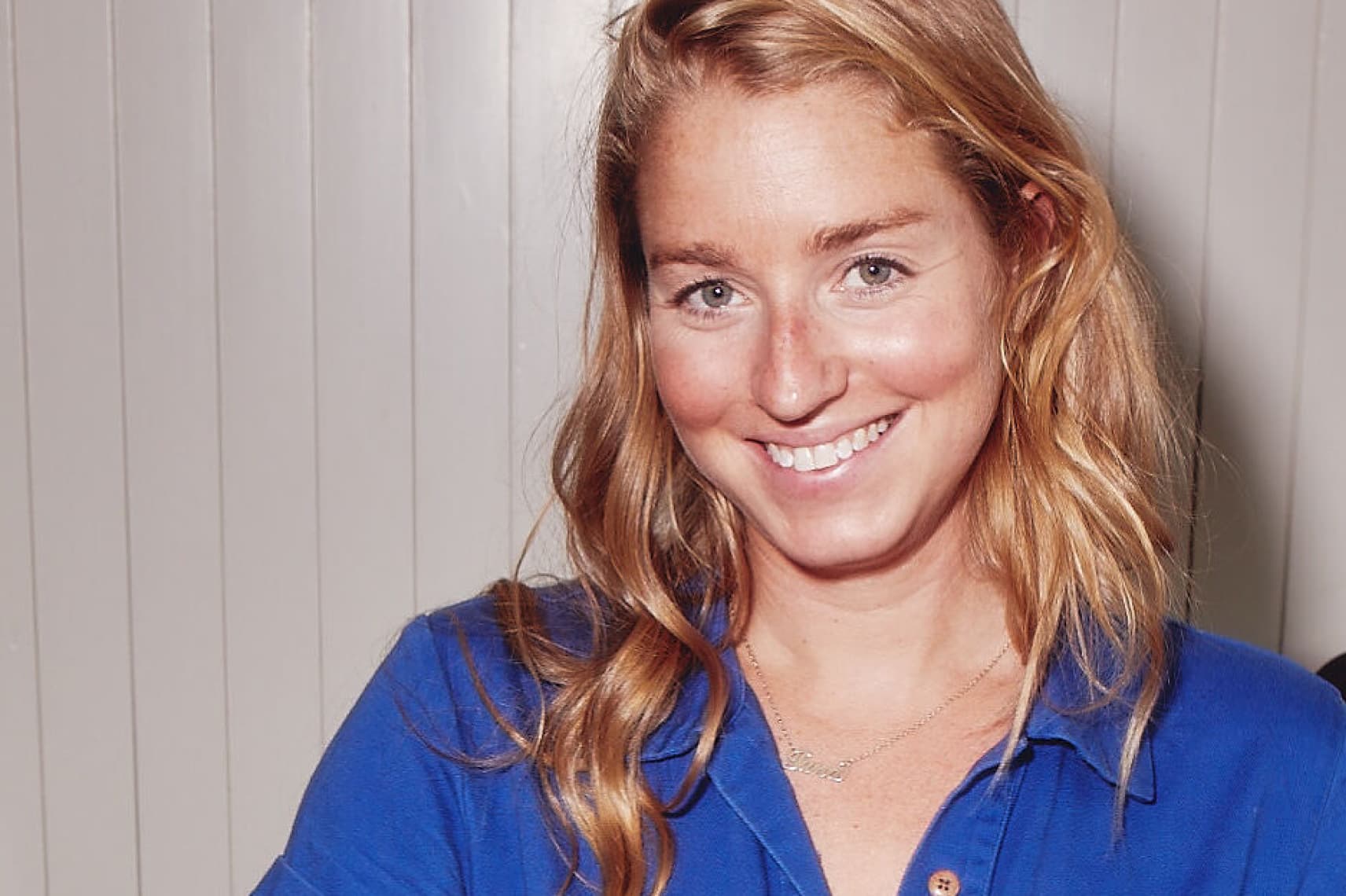 Photo © mollybaz.com
Molly Baz had been climbing the ladder in the world of food styling when she received a golden opportunity. While working at Bon Appetit food magazine, an editor from Clarkson Potter, a group within the publisher Penguin Random House, reached out to Molly and asked for a meeting. "The dream is to get an email from a Penguin Random House email address," she smiles. "I knew this was cookbook-related. I took the meeting and one thing led to the next and all of a sudden, I had a book deal."
Until then she had been incredibly happy in her job, and received permission to continue with the book project outside of her ongoing contract at Bon Appetit, but this was the first time that she had to find her own brand voice in the industry. "I had to think even more about 'What is Molly's food in the world?'" she continues, "Because when you're working at a publication, there are other parameters you're working within". The team would discuss the magazine and, for example, decide the concept of the February issue would be healthy food with bean dishes and salads, and Molly would develop a recipe to suit.
"You're slotting into some prescribed menu," she continues, "It was totally my food with my ideas but it wasn't just a blank slate and like, 'Hey, what you want to cook today?'!" But the book opportunity created the pivotal shift, where Molly went "from being a food editor who was great at executing ideas to a cookbook author with a very specific point of view that could be distinct."
As if the stress of finding your persona wasn't enough, Molly was effectively doing two jobs at once. She would work at the Bon Appetit test kitchen all day long, perfecting recipes and pitching story ideas, then "come home to cook all of the other ideas from 6pm till 10pm" so she could write the book. "It was so nutty!" she laughs - but things were about to get even more chaotic.
Not long after, Molly left Bon Appetit, and her outlet to the world disappeared. "I had to figure out how the world was going to access my recipes," she explains. "I had this moment after I left where I thought, 'Oh my God. I've got to figure this out, otherwise I'm gonna disappear and there's gonna be no new Molly recipes in the world.'" This was still 18 months before the book was due to come out and she was reluctant to disappear until then.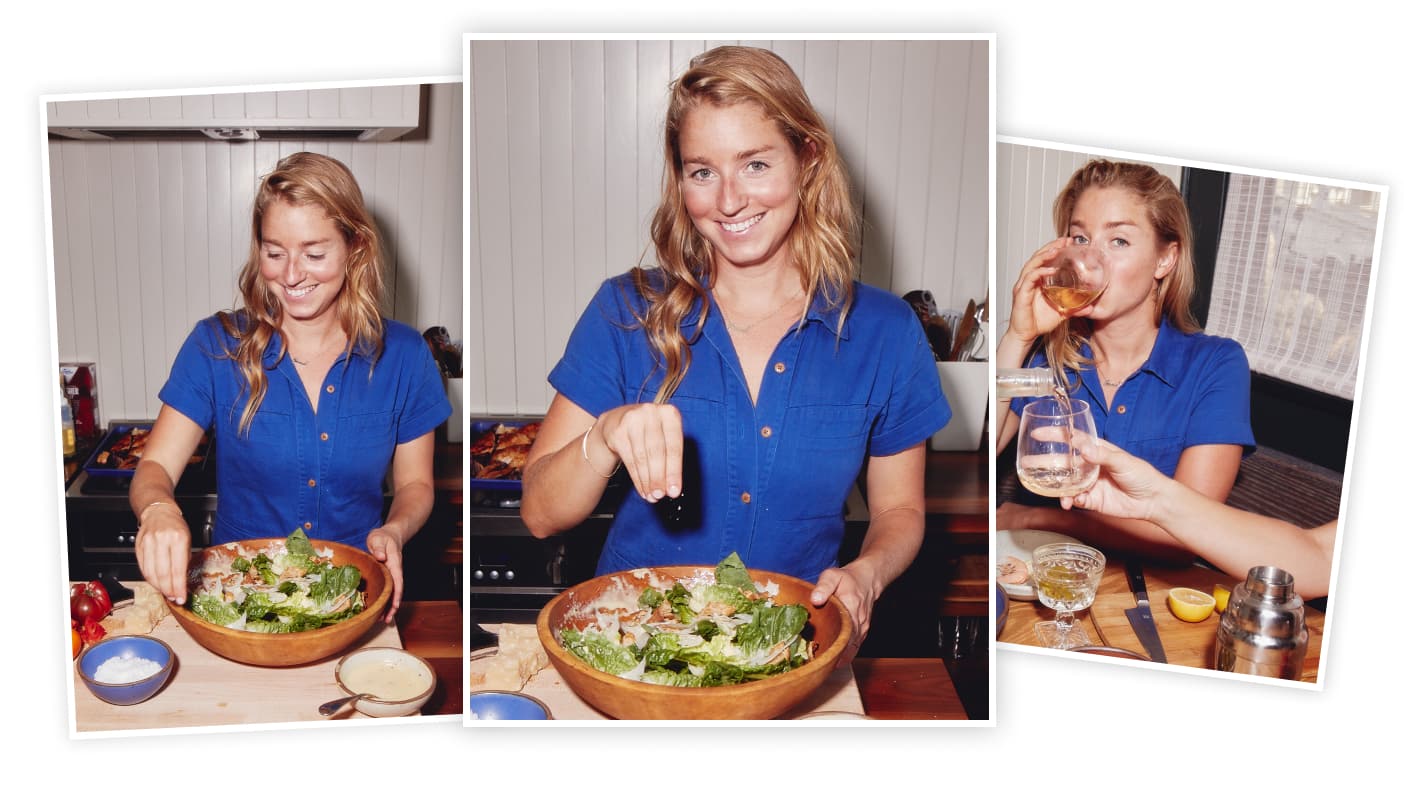 Enter: membership. Molly continues: "A friend of mine texted me to say, 'Why don't you do a newsletter? You should just have a recipe newsletter now - I'm sure you'd get so many followers!' and I didn't know why it hadn't occurred to me."
Molly started researching membership and publishing platforms such as Substack, Patreon, and Memberful. "I was looking for an administrative structure that would allow me continue to be creative and continue to offer something to my fans on a weekly basis," she explains. Perhaps most importantly she could start to talk about food in the way she wanted: "honest, casual, and in a way that actual people talk if they're at home cooking."
Creative freedoms
Molly's top priority was a platform that could be as customizable and visual-heavy as possible. Food is so visual and so much about photos, and my brand that I was building had such a specific look and feel," she continues.
Molly notes that she considered a number of different approaches but she wanted to be able to interact as closely with her audience as much as possible and so ultimately chose membership over newsletter publishing or a blog: "I love my community. A regular newsletter feels more like an isolated membership where it's just you engaging with your own inbox, but not engaging with someone who lives down the street who might also be a subscriber." She wanted her community see each other as much as they saw her: "Membership really allows you to feel a part of something, and not just one of many subscribers or followers."
"I wanted to carve out a space for myself, and not just be another person on Instagram. There's like a bajillion creators on Instagram! The way I write recipes is sort of like 'handholdy' so they don't translate well to social media - of course I can shoot a Reel and we can more or less get the breakdown of it in under one minute, but for someone to actually go into the kitchen and replicate that meal, they have to read the recipe."
Molly qualifies that her teaching offers step-by-step instruction, as opposed to leaving it up to the novice cook to figure it all out: "Instagram is not a text-based platform," she says. "Having a newsletter or a membership, where writing would be a major part of it, made a lot more sense for me. I really want my recipes to be a success, and not just like, 'Oh, cool. Let me like that. That looks like a yummy grilled cheese sandwich!' I feel like I have a lot to say and it's hard to say it all succinctly on social media."
The importance of bait, bandwidth and being accountable
Molly feels grateful that she had the opportunity to make a name for herself before putting up a paywall: "I talked to a friend of mine, Dan Pelosi who's also food creator, about the right time to start charging people for his recipes and my advice was to give recipes away for free for as long as you can," she remembers. "When you feel your audience is fierce enough to follow you, then start to think about how to parse out the free stuff versus the paid stuff."
Molly says it worries her that creators go behind a paywall before there's been enough 'bait': "People got to know my recipes for four years before I moved to my own publication." She encourages creators to be thoughtful about timing 'growth versus income' in the short-term. Indeed, she thinks having paid subscribers should not factor into your immediate plans at all: "It's so much easier to 'flip' people and bring them into your world once they trust you and love your content."
Molly Baz responds in a classically relaxed yet insightful way: "When you're building something new, know that it is a responsibility you have to other people, especially if they're paying. It was easy for me at the beginning to just be like, 'I have a new place where I can put my recipes? Cool, fun, whatever.' But now I'm like, 'Every Friday, I have to get a recipe out' because I'm accountable. I have a product that people need me to deliver on, or I'm going to lose them. This is a job; make sure you have the time and the bandwidth for it."
New initiatives and big plans
The future looks bright for mollybaz.com. The team is constantly thinking about how to ensure there's a lot of value in the members' club: "I am weary of giving too much away to the public for free. It's a constant battle. There are so many details to figure out, because I want to provide a really valuable product to the people who are paying to be there".
As such, in 2022, the team is aiming to launch new concepts including live cooking classes. "People have heard from me a lot in the last two years, but they haven't seen me that much," she ponders. "It's a big part of why my recipes are relatable: my fans are like 'This is a normal girl who acts like like me and looks like me and who's just hanging out at home when she's cooking.' At the moment, my recipes don't give you like a look into my world in any way; I want to be more than a name behind a recipe."
Molly recommends thinking not just about what to give to your audience but how the audience shapes you. The ideas for live cookery classes, and potential upcoming Q and A sessions, are a direct response to that line of thought, and flexing the creative freedom to directly build a community using members' input and feedback. She concludes: "That gives you even more opportunity to interact fully with your audience, which was the goal all along."
Have an audience?
Customers like Mythical (28+ million subscribers) rely on Memberful to power their membership communities.
Get started for free