How members update their personal information
Memberful provides an intuitive payment and account management experience for your members which means you'll spend less time providing customer support. Once you create your membership plans, your audience can buy subscriptions to those plans and manage their own membership accounts.
Learn how a member can:
Update their profile
From the Account menu item, a member can update their name, email, password, address (if required), and custom fields (if there are any). They can also add a photo to their profile using Gravatar.
Update their custom fields
Members can update their custom field(s) from the Preferences section of their profile.
https://YOURSITE.memberful.com/account
Download order receipts as PDFs
Members can access and download their order receipts (i.e. invoices) as PDFs from the Orders menu item in their account.
https://YOURSITE.memberful.com/account/orders
Our order emails also include a link at the bottom to download the invoice as a PDF.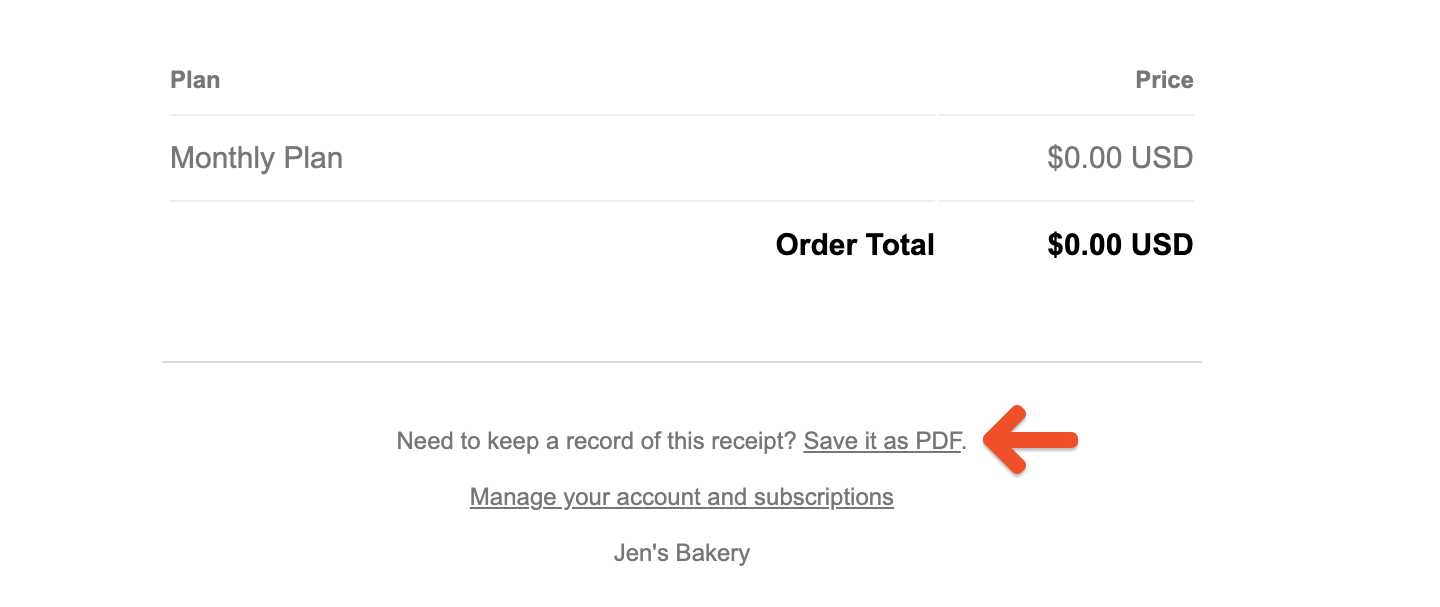 Update payment details
Members can view and update their payment details from the Update Card menu item in their account. If accessing their account from Safari, they can also switch their payment method to Apple Pay, or in Chrome to Google Pay.
https://YOURSITE.memberful.com/account/credit_card/edit
Related help docs:
Can't find what you're looking for? We'd love to help! 💪
Send us a message through the orange chat bubble in the lower right corner of the page. You'll hear back within a few hours Monday - Friday. 😀