Member website settings
If you're using Memberful's hosted website feature, there are a few global settings for you to review including whether your site will be private or public as well as the option to display your social media links. This article will walk you through these settings.
In this help doc:
Make your site public or private
You have the option to make your member site public or private.
Public site
If you set your site as public, visitors and inactive members will see a preview of members-only posts and pages along with a prompt to subscribe to read the rest or sign in to their account.
This preview is often referred to as "teaser text." Teaser text lets visitors see a portion of a post or page, while the rest of it is protected for paid members only. It's great for helping visitors find your site through search engines and for enticing them to become a member.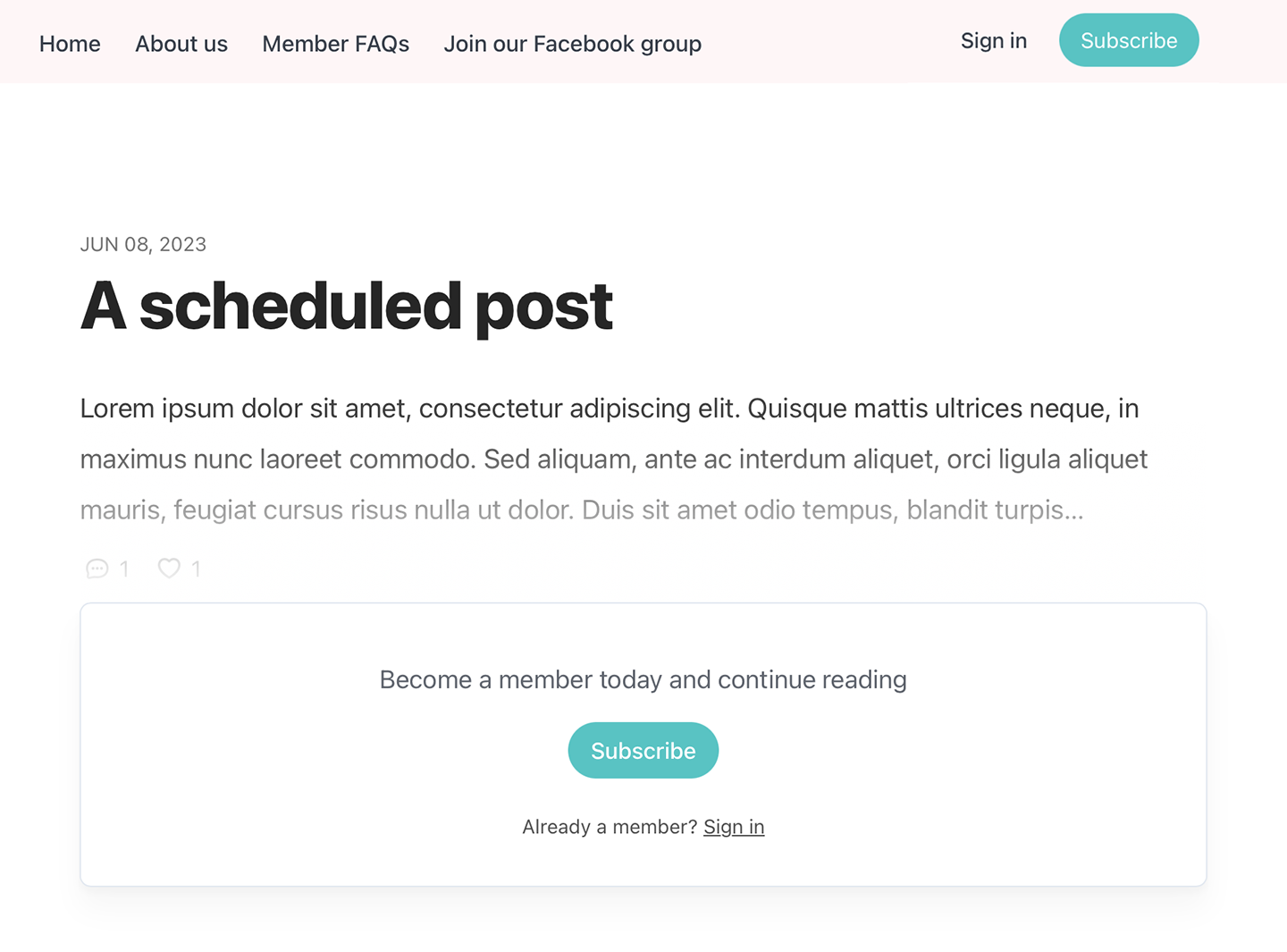 Private site
If you set your site as private, only active members will be able to see posts and pages. If a visitor or inactive member lands on a protected page or post, they'll be prompted to sign in to the site.

Navigate to Customize → Website to select your global site setting—public or private.
Keep in mind that posts and pages can always be restricted to specific plans. Visitors and members on other lans will see a locked version.
Add social media links
Navigate to Customize → Website to add social media handles to your site. This is an optional setting but recommended since it's an easy way to get your site visitors to follow, like, and share your content.
They will be displayed on the bottom of your landing page.
Related help docs:
Can't find what you're looking for? We'd love to help! 💪
Send us a message through the orange chat bubble in the lower right corner of the page. You'll hear back within a few hours Monday - Friday. 😀