Integrate with LearnDash
LearnDash is a learning management system (LMS) plugin for WordPress that makes it easy to create online courses. Memberful has built-in support for LearnDash. In this help doc, learn how to install and activate LearnDash, how to use the Course Builder feature, and how to protect your course so only members can access it.
In this help doc:
Install and activate LearnDash
Install LearnDash and activate your plugin. Once you activate the LearnDash plugin, you'll see a new option appear in the WordPress dashboard. Click LearnDash LMS to access the LearnDash menu.
You will use the Memberful access restriction settings—instead of the settings within LearnDash—to restrict access to your course for members only.
Course structure
LearnDash courses are made up of lessons, topics, and quizzes. Here's an example of a basic course outline:
Course title: Baking 101
Lesson 1: Baking Basics
Topic 1: Ingredients
Topic 2: Baking utensils
Topic 3: Measurements
Quiz: Baking Basics
Create a course
Under the Courses tab, click Add New. Enter a course title and description, and set the Access Mode to Open via the Settings tab.

Note: Drip-feed requires the student to have enrolled into the course, but Open courses skip over enrollment. If you're planning to use the drip-feed functionality in LearnDash, your course should be set to Free, not Open. Your members will have to go through the additional step of enrolling in the course.

Navigate to the Builder tab and build your course outline (e.g. lessons, topics, and quizzes).
Add lesson content
From the LearnDash menu, navigate to Lessons and select a lesson.
Add some introductory information about the lesson in the WordPress editor. You can also use LearnDash shortcodes to add additional information to any course, lesson, or quiz.
Add topic content
From the LearnDash menu, navigate to Topics and select a topic.
Add your text, media, and / or video embed code in the WordPress text editor.
Add quiz questions
From the LearnDash menu, navigate to Quizzes and select a quiz.
Configure the quiz settings and enter your quiz questions.
Protect your course for members only
Now that your course is built, you need to restrict access for members only.
Navigate to your course from the LearnDash menu and scroll to the bottom of the page to access the Memberful: Restrict Access meta box.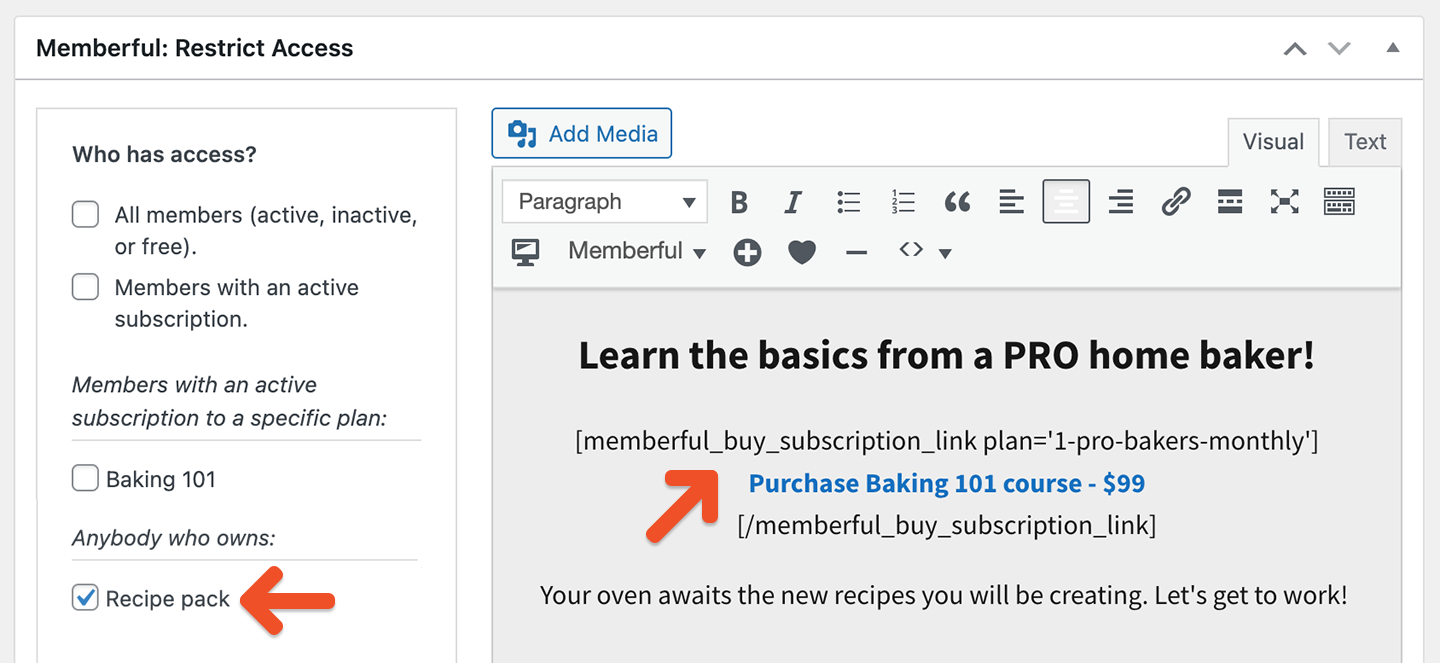 The content to the right of the Who has access? settings is shown to anyone without access. This is where you should add your purchase link and marketing content.
Here's what members of our example course will see once they purchase a plan to access our course: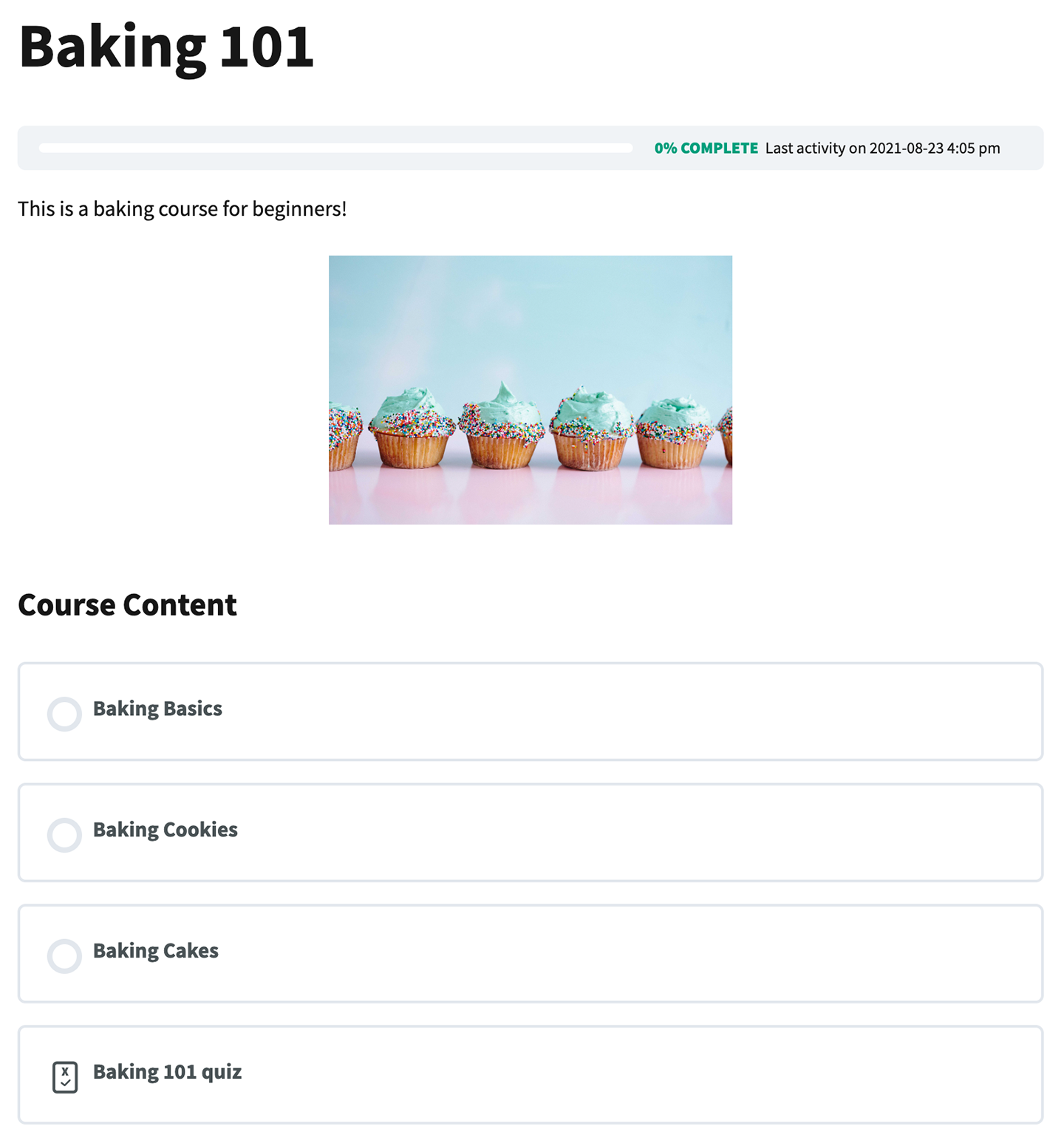 Related help docs:
Can't find what you're looking for? We'd love to help! 💪
Send us a message through the orange chat bubble in the lower right corner of the page. You'll hear back within a few hours Monday - Friday. 😀