Memberful allows you to give staff members access to some or all areas of your dashboard.
Add a staff member
From your Memberful dashboard, navigate to Settings → Account settings → Staff, and click Add a new staff member.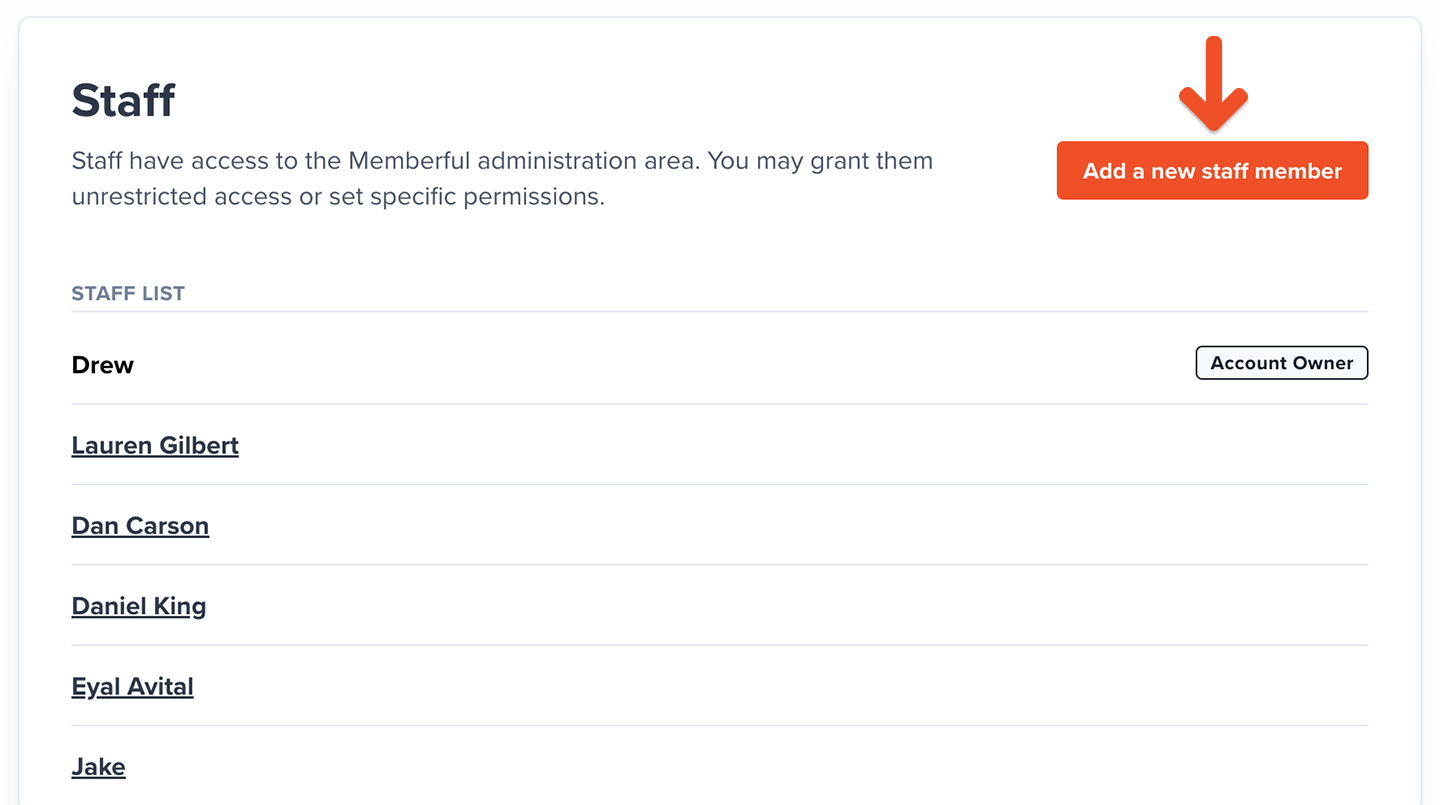 Enter the staff member's name, email address, and a temporary password.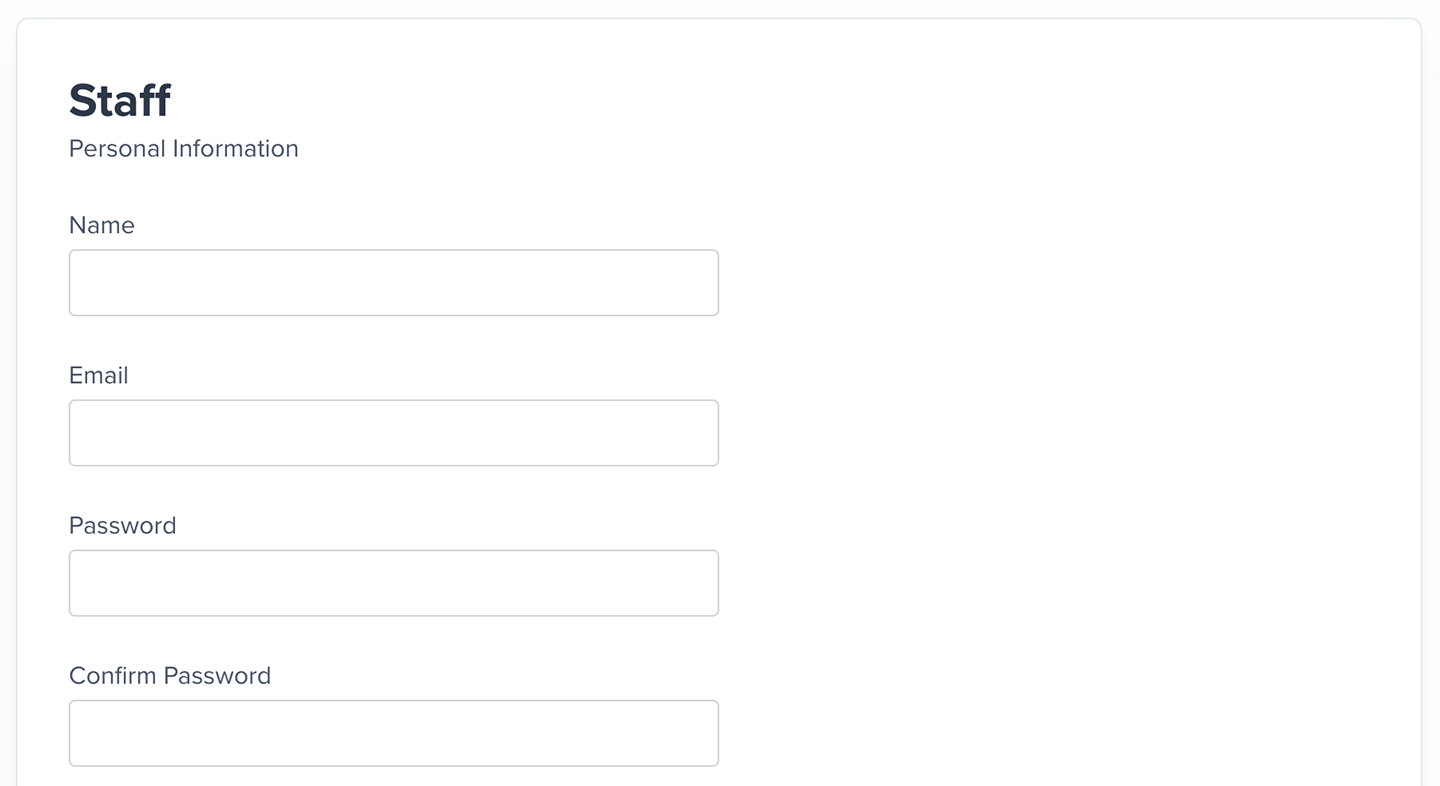 Do not create a staff account using the same email address as a Memberful member.
Set their permissions, and then click Create new staff member.
If you select Admin, the staff member will be able to access all areas of the dashboard.
If you select Manage members and orders, you can choose which areas of the dashboard the staff member can access (i.e. the dashboard stats and / or manage Plans, Downloads, Coupons, and Podcasts).
Related help doc:
Can't find what you're looking for? We'd love to help! 💪
Send us a message through the orange chat bubble in the lower right corner of the page. You'll hear back within a few hours Monday - Friday. 😀