How to add courses to your membership site
If you're always interacting with people who ask you, "how do you do that?" and want to learn how they can do the same thing too, you might just be an educator. We've seen multiple examples of educators successfully teaching and growing their audience through eLearning courses, webinars, video tutorials, eBooks and other forms of content their students find valuable in their learning journey. Here's a quick guide to setting up a successful tutorial site.
Focus on content
Hayden Hill, the founder of jazz piano tutorial site, PianoGroove, put it well when he shared his content first marketing strategy, saying, "I've always been a big fan of content, so I know how important a content strategy is to a business. From the very ground up, I built PianoGroove with content in mind."
Remember, your audience isn't just paying you to share your expertise, they're trading their time and money to become an expert as well, meaning the delivery and medium of the content you share is arguably more critical than other membership sites.
Offering "Freemium" content, or giving your audience educational materials without a paid subscription, builds trust and equity with soon to be members while also framing the website as one managed by an established thought leader. Team Flower has found success with this approach; they currently offer free resources enjoyed by more than 20,000 flower professionals each week. Another great example is PianoGroove founder, Hayden Hill, who spent years seeding free content on YouTube before launching his official paid site.
Video Content
According to an in-depth study conducted by video explainer company, Wyzowl, when both video and text are available on the same page, 72% of people would rather use video to learn about a product or service. For sharing gated video content, we suggest using a WordPress website, a Memberful account, and a Wistia or Vimeo account. Wistia and Vimeo (Vimeo PRO or Vimeo Business) are great options because both platforms offer plenty of customization options, HD videos, and reliable playback. They also provide you with the option to restrict video embedding to specific websites. Combining the restricted embed feature on these platforms with a membership plugin and WordPress makes it possible to create a compelling video membership site. Here's an excellent guide you can use to set up a video site using Vimeo or Wistia (don't worry, there's even an easy to follow video!).
Adding courses
There are two ways you can add courses to your WordPress site; building out a course directly in WordPress or using a course builder integration like LearnDash or Sensei.
Embedding courses directly: One way to set up courses on your site is to house content on individual gated landing pages then linking to each course from a single index landing page. For example: let's say you're a chef who wants to share cookie recipes. You may have a landing page with links to multiple recipes. If you gate your content with a membership plugin, when someone clicks on one of your links, they'll need to sign up or log in to gain access to the landing page containing the recipe. However, if a non-member attempts to access this page, they won't see content, and will need to click the "buy a membership link" where they'll be able to purchase a subscription to view the rest of your content.
Setting up courses with plugins: If you'd like to automate the process of adding coursework to your WordPress site, plugins can make it easy to write up lessons, create courses, and even test students to make sure they've retained what they've learned. Memberful integrates with two learning management systems - course plugins, LearnDash and Sensei.
Building with churn in mind
One huge issue that educational or tutorial business runs into when building a successful business, is making sure that they retain customers or keeping their rate of churn down. Luckily, there are multiple ways to deal with this problem by keeping your students engaged in their learning.
Engage with your audience: Constantly engaging with your customers is a great way to eliminate churn. Discourse, an open source discussion forum software, makes it easy to add a forum to your membership site. Hayden Hill used Discourse to deal with churn, sharing "That is one thing that really differentiates PianoGroove from any of the other sites in the market. With Discourse, the site can have community areas, making it possible to provide more value above and beyond its original services."
Design courses to boost engagement: One simple way to boost engagement for your courses is to make it easier for students to track their progress. PianoGroove also implemented a tracking feature to alleviate the issues of feeling overwhelmed, and to keep students interested in their progress. "Originally it was just a mishmash of lessons everywhere, and there wasn't much structure to the website. Now, students can track their progress; they can sign up for a course, tick the boxes as they work through the course, and keep track of their learning journey."
What it looks like in action
Meet Maggie. Maggie is a knitting expert who grew a large following by sharing images of her creations on Instagram. Over time, people started messaging her asking if she taught classes or could share her patterns. She wanted to get paid for her skillshare, so she decided to create a membership program which would include access to a new downloadable pattern every week, a video tutorial knitting course she would update regularly, and a community where members could share tips and tricks about knitting with each other. She also planned to share a new blog post every week for non-members.
To accomplish this, Maggie set up a WordPress website to house her course and installed the Memberful WordPress plugin to restrict access to the content for members only, take payments, and manage subscriptions. After setting up her membership plugin and site, Maggie installed the Sensei plugin to build her course directly in WordPress. She also integrated Memberful with Mailchimp to send out a new pattern template to her students each week. To create a knitting community, Maggie adds a forum to her WordPress site using Discourse to encourage thoughtful discussion and boost engagement.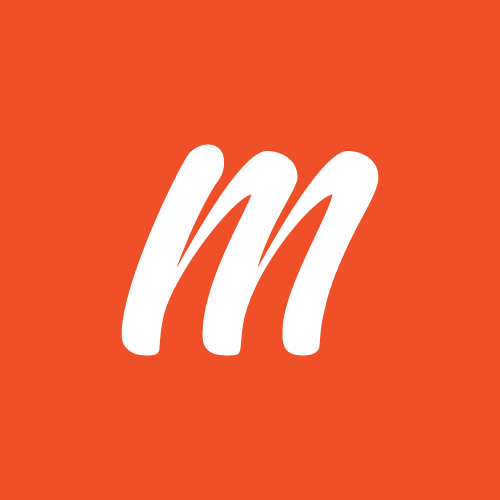 Do you have an audience?
Give Memberful a spin—we help the web's biggest creators sell memberships to their audience. Customers like Mythical (28+ million subscribers) rely on Memberful to power their membership communities.