How creators build successful membership sites
Recipes for Creators
Do your fans believe in what you're creating? Do you have social media followers bursting at the seams to pay for your art? Or do you have listeners who want early access to your podcasts or sneak peeks at your latest songs? If you've grown a devoted fan base that wants to connect with you on a deeper level—and who are excited and willing to pay for that access—you might just be a creator. Ready to build a community, share media, and leverage your passion to drive revenue? Then here's a quick guide for you!
First, build your audience
There's that old saying from the movie Field of Dreams: "If you build it they will come." However, when it comes to creators who are interested in membership solutions, you'll want a solid fan base first before you jump into monetization. If your audience is already interacting with your content regularly, it's more likely they will be willing to pay for it.
One of our customers, Talia Koren, runs the successful Instagram site, workweeklunch, where she shares recipe ideas and mouth-watering photos with her 130k plus followers. Once she'd built an engaged audience that was hungry for more, she decided to add a membership option where her followers could pay for meal plans and replicate her recipes. The same can be said for one of our podcasting customers. When Stephen Hackett from Relay FM decided to add a membership option into the mix, he and his partner Myke Hurley already had a backlog of emails from listeners looking for a way to support them: "The membership was only going to work once we had some critical mass. People who have creative work sometimes want to monetize it immediately. I don't think that's always the right answer. I think sometimes you've got to make something just for making it."
Standing out in the crowd
As of February 2018, Apple had more than 500,000 active podcasts. Competing with that many options makes it hard for creators to stand out in a crowd, especially when they're selling something you have to click into to listen to or view, unlike other forms of media that can be read or purchased based on visuals alone. So how do you break through all of the extra noise? One way is brand recognition; making sure your audience knows just by viewing your content that it's attached to a high-quality offering. Our customers at Relay FM knew this early on. So, as they grew their network, they built a cohesive brand that would help them break through the noise. "One of the things we focused on was making sure everything produced by Relay FM felt and looked the same way," Stephen Hackett, co-founder of Relay FM, shared "Podcasting is obviously an audio product, so there's nothing physical or tangible that our company creates. But, the way that you search and find podcasts is almost completely visual. You're scrolling through the Apple podcast directory, or you're reading a roundup about the podcasts a blogger listens to, and they include the artwork or the names of the podcasts."
The same can be said for YouTube and video branding. According to Business Insider, Over 400 hours of content are uploaded to YouTube every minute, meaning—that if you don't stand out—there's very little likelihood that you'll be able to reach an audience. In fact, The YouTube Creator Academy reports that "90% of the best-performing videos have custom thumbnails." So even if your main message is in your video content, you'll want to make sure to draw in window shoppers who are just seeing the window display.
Advertising as a facet
One of the biggest issues creators run into when successfully growing online businesses this day and age is monetization because frankly, advertising doesn't work. But not all media is created equally. Though advertising for publications may be a thing of the past, for some YouTubers and Podcasters, advertising can be a facet of their overall revenue model. In a Wired article, aptly titled Podcast Listeners Really Are The Holy Grail Advertisers Hoped They'd Be, written after Apple made listener analytics available to podcasters, writer Miranda Katz shared, "It seems like podcast listeners are the hyper-engaged, super-supportive audiences that everyone hoped." Relay FM embraces that model, explaining that they have a specific strategy when it comes to which ads are a good fit: "The majority of Relay FM podcasts carry advertising; we sell those ads in-house, we have relationships with all of our sponsors, we do business with people we trust, and who we think bring value to our listeners. We turn down people we think are bad fits, we turn down all sorts of crazy pitches for things, because we value that relationship with our listeners."
A fictional (yet actionable) example:
Meet Sarah. Sarah started a podcast covering celebrity reality tv shows. At first the show had little traction, but eventually, she hit a sweet spot by answering listener questions on air and sharing the latest celebrity gossip before anyone else. After massing a listener base, Sarah decided that she'd like to go into podcasting full time, but since she wasn't as large as other podcasters it was hard to get traction from big-name advertisers. She decided to go the membership route since she knew from listener feedback that her loyal fans were happy and willing to support her podcast. To do this, she decided to create a paid membership program that provided listeners with ad-free, early access to exclusive podcasts, a private weekly email newsletter, and even discussion boards where she would collaborate with reality TV stars to host Q&As.
To accomplish this, Sarah set up a WordPress website where she could share a new podcast each week and used the Memberful WordPress plugin to restrict access to those podcasts for paying members only. She integrated Mailchimp with her Memberful account to send out her weekly newsletter. She also integrated with Discourse so paying members could access discussion boards.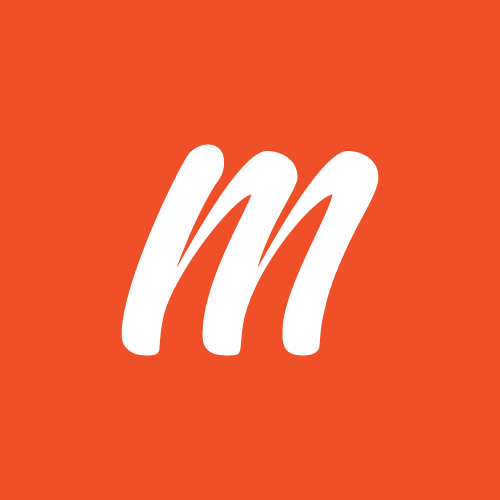 Do you have an audience?
Give Memberful a spin—we help the web's biggest creators sell memberships to their audience. Customers like Mythical (28+ million subscribers) rely on Memberful to power their membership communities.