Customize the member experience with our powerful Visual Editor
We know how important it is for you to tailor Memberful to your specific needs, designing a membership flow that's just right for your customers.
That's why we're excited to launch a powerful, new Visual Editor, making it easier for you to understand which features are customizable and how they interact.
Quickly design the touch points of your membership
From uploading your logo and setting your brand colors, to building a form to collect important info from your members, our Visual Editor provides an intuitive way for you to design the perfect checkout and after-checkout flow.
Visualize the member experience across devices
Preview all Memberful-hosted pages across desktop and mobile devices and make changes on the fly. All settings update in real-time so you can put yourself right in your members' shoes!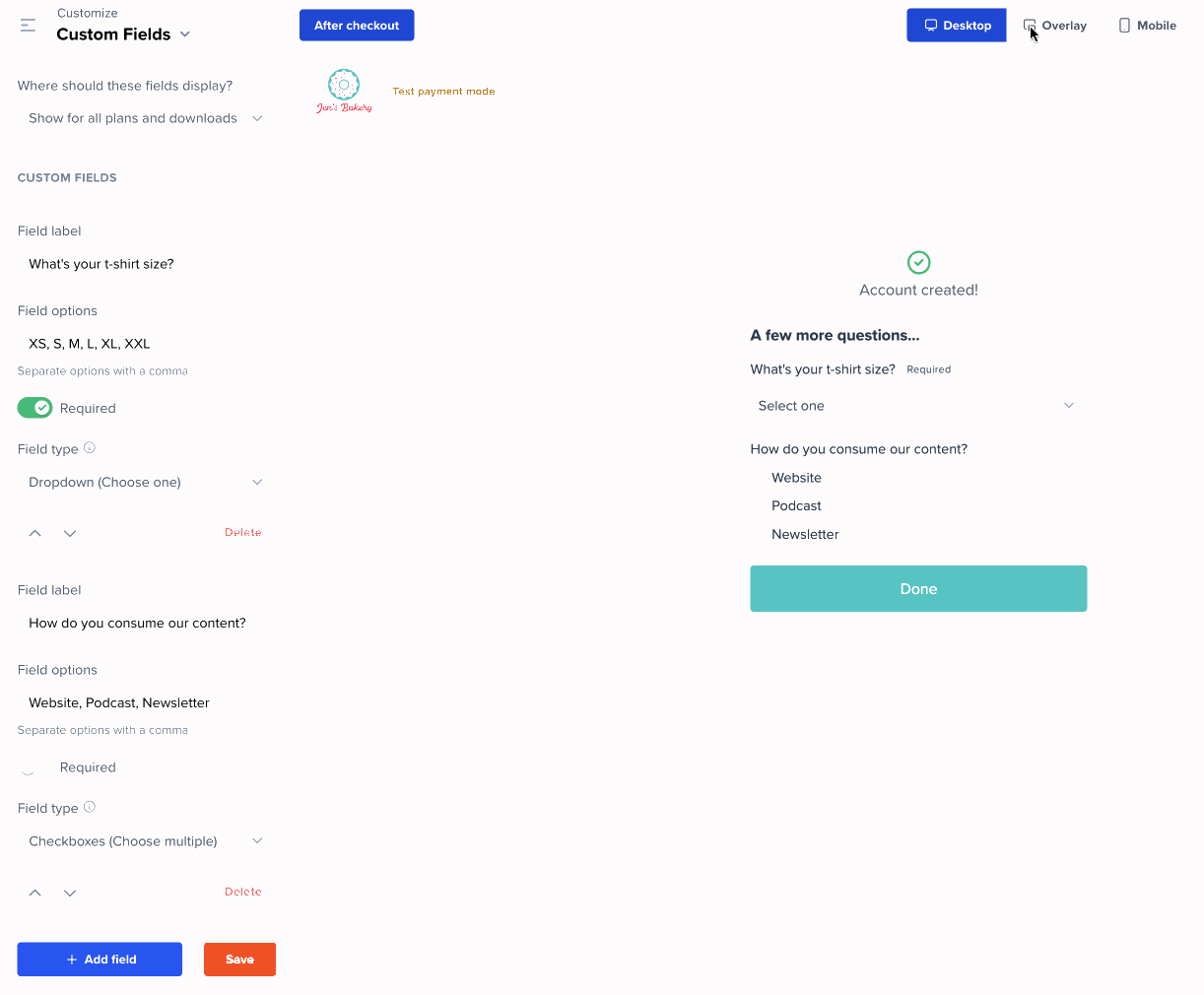 Release your inner designer!
To get started, head to the Customize tab in your dashboard, and select one of the 5 customizable areas.
Subscribe for updates
Stay up to date on Memberful's latest product updates, insights, and teaching centered around growing your community.
Have an audience?
Customers like Mythical (28+ million subscribers) rely on Memberful to power their membership communities.
Get started for free