Creating coupling content.
Learn how Married People uses membership to connect. For organizations like Married People, membership platforms help offer meaningful resources to a larger audience and develop lasting connections.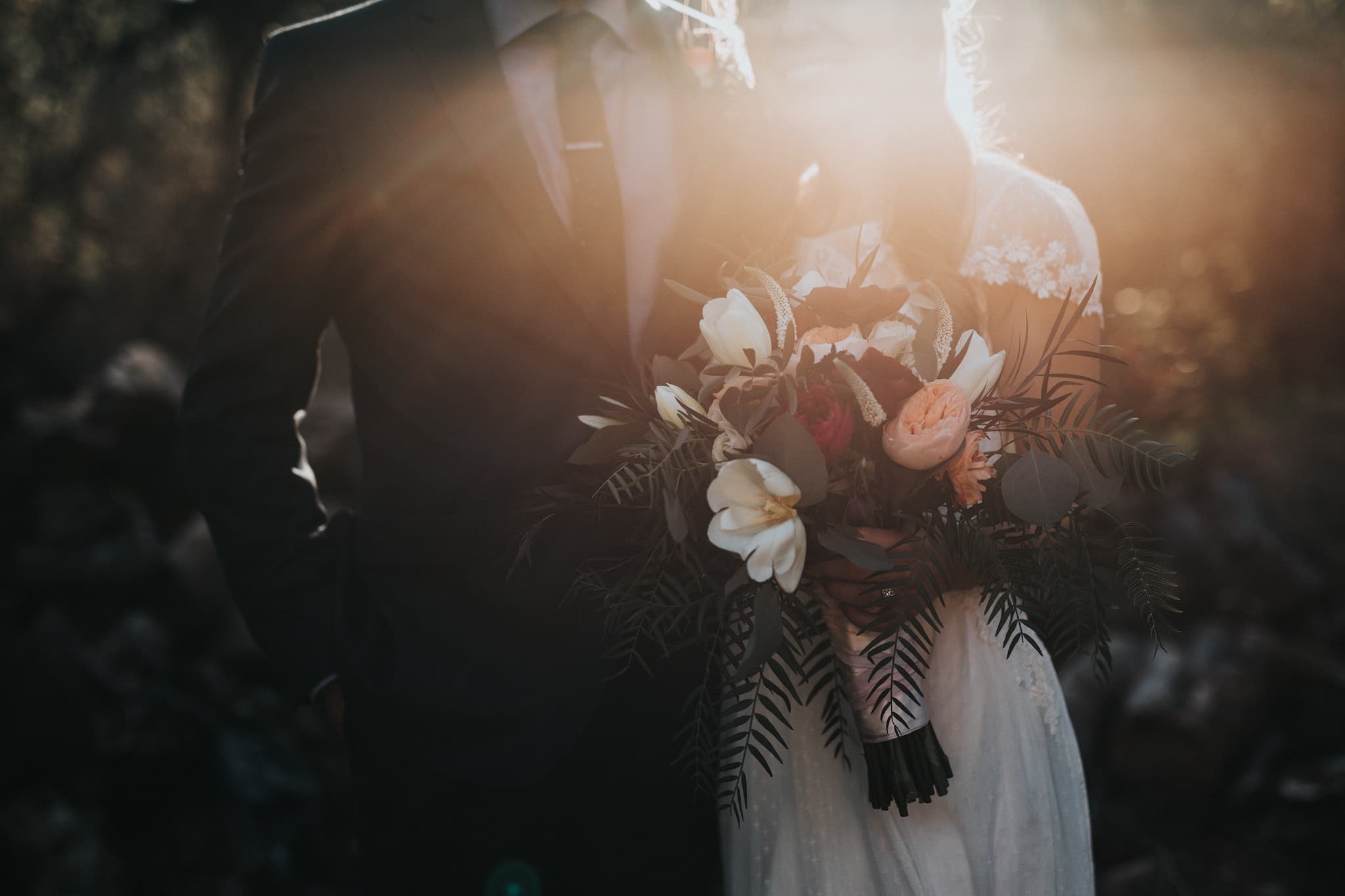 When people think of membership-based platforms, they probably imagine one of a kind rewards or behind-the-scenes glimpses of artists' lives and processes. But for organizations like Married People, membership platforms help offer meaningful resources to a larger audience and develop lasting connections.
Married People began as a database of resources and materials geared towards church leaders so they could empower married couples in their community. Since 2010, they've worked with marriage experts and couples across the country to "make marriage real, fun, and simple."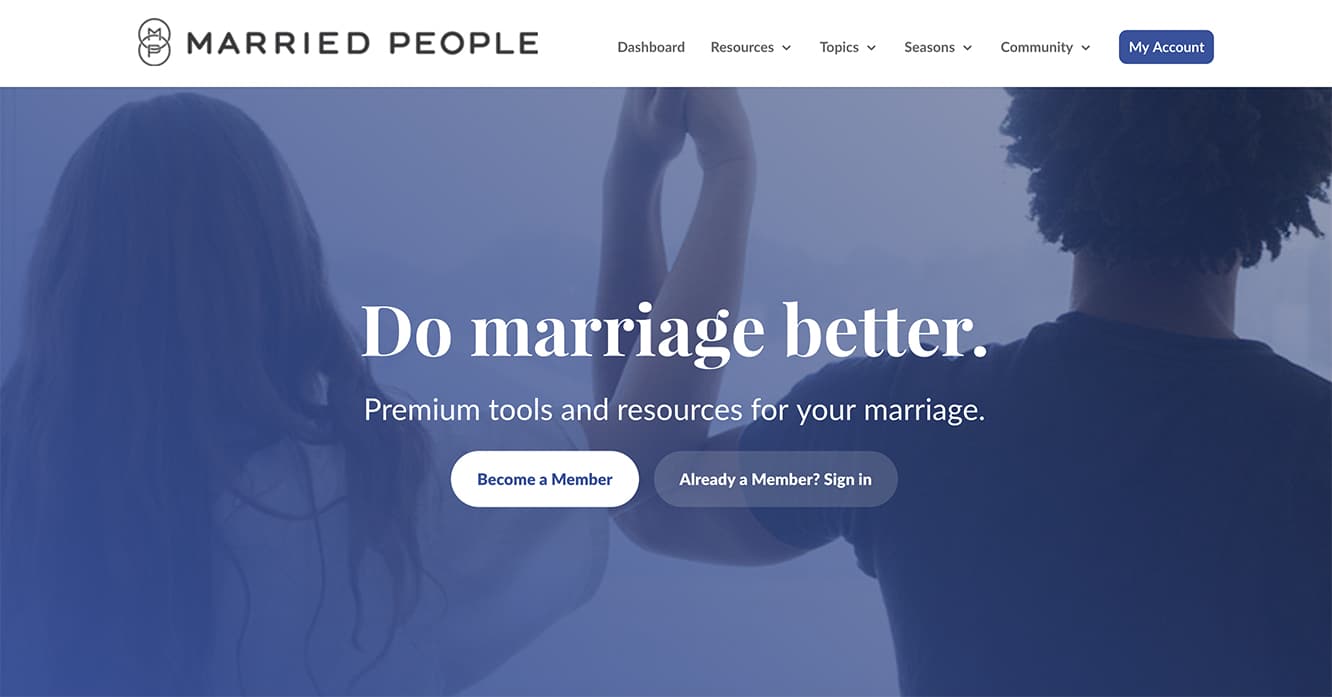 Married People's core offerings include resource bundles, training, and online and offline support systems. Resources range from couple-focused event planners and date night ideas to bible study guides and promotional materials. They also offer training videos, a Facebook group, and community events, while also keeping their audience connected and engaged through their YoutTube channel. Their mission is to help Christian couples connect with their spouses through "laughter, affirmation, information, and application," the organization's core values.
Building a deeper connection.
Two years ago in 2017, Married People decided to expand build a deeper connection with their audience by offering digital resources and products directly to married couples. They wanted to create a membership exclusively for couples that would present their best resources in a more manageable, organized way. Managing Editor Robert Carnes was in charge of developing a complementary Married People website. When the project began in Fall 2018, he also began looking for a platform they could use to share their new resources.
"I first heard about Memberful from another membership site that I use called SundayU. I'm friends with the site founder and he highly recommended Memberful," said Carnes.
Recommendations aside, Carnes remembered that one of the biggest factors in his decision to use Memberful was the platform's seamless integration with WordPress, which they had used to build the site, Mailchimp, and Stripe. "That along with the clean user-interface and price," he added.
One of Carnes' favorite parts of working with Memberful has been how easy it is to use and implement, a "painless" process for a self-confessed non-coder and web developer to set up within the brand's sister site. He also appreciated the in-depth knowledge base and "immensely helpful" customer service team and was impressed by the platform's consistent updates. "We'd wanted to have a team plan option, and Memberful rolled out that feature a few months after we launched the site. So that shows they listen to the needs of their users," said Carnes.
Taking one for the team.
Memberful's Team plan can be bought and managed by a single account but contain additional "seats" up to an unlimited number. The feature is exclusive to Premium-level members. Whoever paid for the original plan then takes on the responsibility for selling the additional memberships and any transactions and renewals. The Team plan is a great solution for groups, companies, or schools with a single contact point that wants access for multiple people.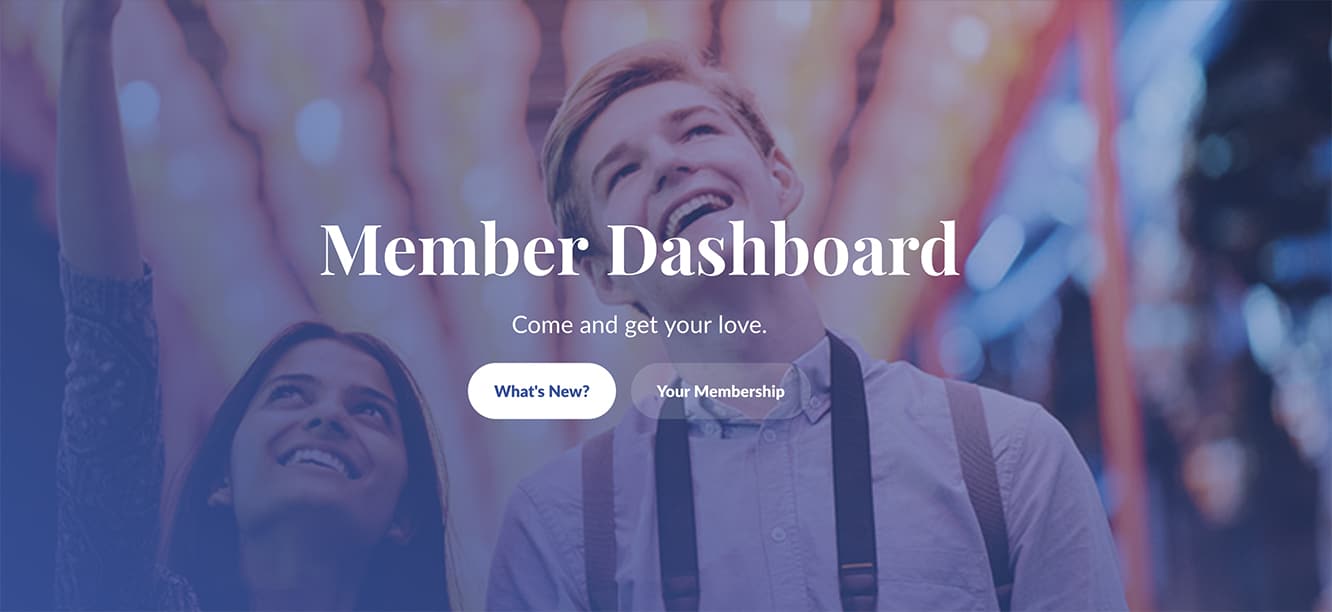 For Married People, the Team Membership option allows churches to purchase multiple memberships that they can give to married people in their community. This is still alongside the church leader-focused bundled resources that are more group and event-focused.
Consistent content for couples.
Carnes is also in charge of updating all content on the website each month. According to him, the Married People Membership gives members access to a virtual library of resources. Much like the original resource bundle for churches, these include a collection of original marriage ebooks, videos, date night guides, and graphics. Not only do they add new content every month, but they also bring in resources from other content creators that they've partnered with. The membership also includes access to Married People's private Facebook group, which currently has more than 800 members.
To reach their audience outside of the membership, Married People hosts a couple-focused podcast, which brings marriage experts to discuss a wide variety of relationship-focused and religious topics.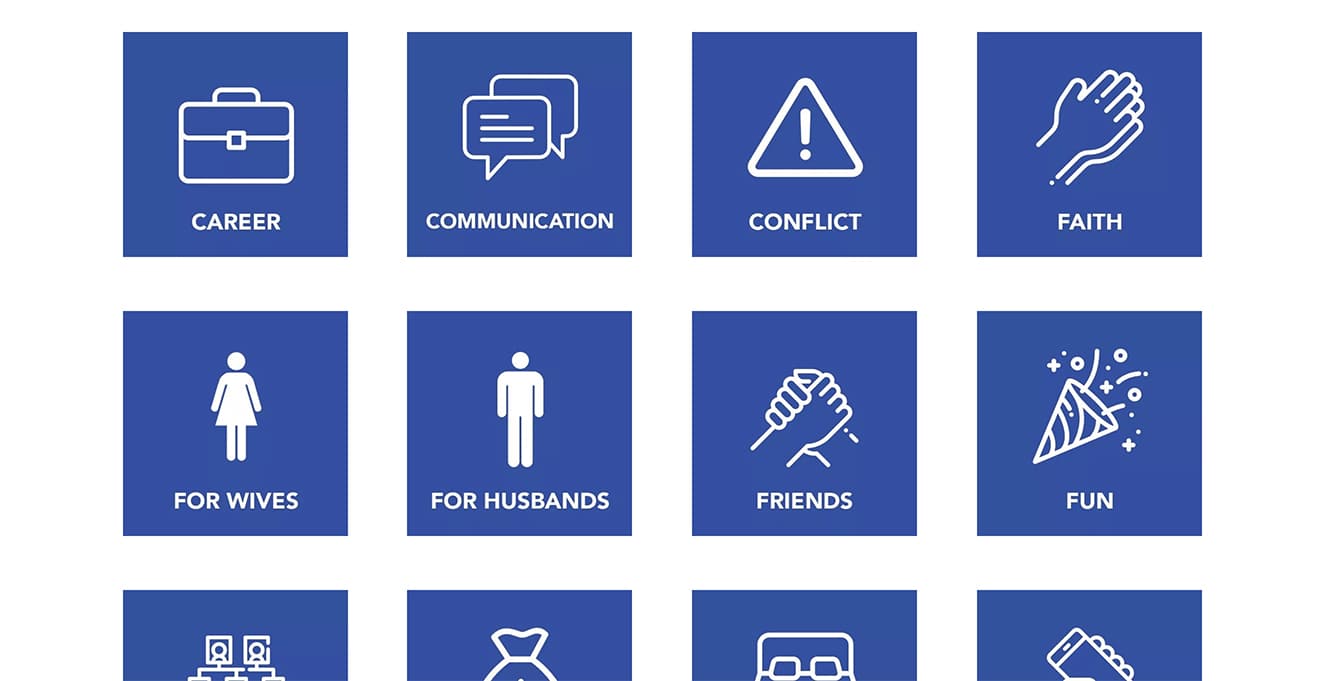 "Because this amount of content can be overwhelming, we've also organized it all by resource type, topic, and stage of life, so married couples can find exactly what they're looking for. Memberful allowed us to use all of our content to build an online membership for these couples. We've also developed this into a new revenue stream from a new, larger audience," said Carnes.
Since its launch in January 2019, the new Married People site has seen over 175 couples join as members, including two churches that purchased team plans. And the feedback has been overwhelmingly positive with couples saying they not only like the site but also that the resources are helping them connect with their spouses. "Memberful has impacted our work," said Carnes, "This wasn't an audience we were able to fully reach prior to the membership."
Have an audience?
Customers like Mythical (28+ million subscribers) rely on Memberful to power their membership communities.
Get started for free