Substack vs. Revue vs. Steady
Photo by Lucas George Wendt on Unsplash
An in-depth comparison of three popular newsletter platforms
Despite the multitude of online platforms that offer creators a chance to speak with their audience, email has been a crucial element of online communication for decades. And, instead of disappearing into obscurity like so many platforms have in the internet's still-nascent existence, email newsletters are now seeing their heyday as the communication tool of choice. As the New York Times put it, "the inbox is becoming a more attractive medium than the news feed." Paid newsletters give writers the opportunity to monetize their writing in a meaningful way. Instead of creating affiliate programs or filling their platforms with advertising, they are able to spend their time doing what they love — writing.
The exchange is mutually beneficial between creators and members. Writers get paid to create content, and readers are given the opportunity to invest in the content and community they enjoy, all while having an uninterrupted ad-free experience. Given the popularity of newsletters, social media giants Twitter and Facebook have also joined the game. Twitter acquired newsletter platform Revue in January 2021 and Facebook launched Bulletin in June 2021.
Bulletin isn't yet widely available, so for the purpose of this piece we'll focus on:
Substack, arguably the most popular newsletter platform at the moment
Revue, by Twitter
Steady, a relative newcomer with traction
We'll include information on FB Bulletin once it's more widely available.
In this guide:
Comparison chart
Substack
Revue by Twitter
Steady
Primary features
Posts
Subscribers
Stats
Settings
Create
Issues
Subscribers
Insights
Posts
Members
Dashboard
Messages
Settings
Sign up
Via Twitter
Via Twitter or email
Via email, Google, Apple, or Facebook
Integrations
- Mailchimp
- WordPress
- TinyLetter
- Revue
- Medium
- Tumblr
- RSS feed (website and podcast)
- Stripe
- Advertising analytics (Google and Facebook)
- Stripe
- Mailchimp
- Zapier
- LinkedIn
- WordPress
- Drupal
- Wordpress
- Via HTML code
Price
Free to publish. If you activate paid subscriptions, Substack charges 10% plus fees charged by Stripe.
Free to publish. Revue takes 5% of paid newsletter revenues in addition to processing fees.
Free to publish. Steady takes a 10% commission and payment processing costs around 4.6%.
Substack
Features and pricing
Marketed as "a place for independent writing," Substack offers writers the chance to start a paid newsletter business, build community, and make money from subscriptions. They claim that zero tech knowledge is required and they aim to "take care of everything except the hard part (the writing itself)." They promise "true independence" where the writer keeps the copyright to all their content.
How it works is fairly simple. Writers can import existing content they wrote on other platforms such as Mailchimp, WordPress, Tinyletter, Medium, Tumblr, and even some custom-built sites, or they can set up a new site from scratch in a couple of minutes. Once live, the creator chooses which posts are free and which are gated behind the Substack paywall. Substack takes 10% when a creator starts monetizing, but until then, the platform is completely free. The Substack team claims you can "start your Substack at breakfast; start bringing in revenue by lunchtime." Here's how to do just that.
How it works
Dashboard/Posts
The Dashboard page displays any posts you may have previously published, along with some high-level stats of your most recent post. These stats include: total views, number of email recipients, and open rate.
Here you'll also see a variety of buttons to start crafting your latest piece of content. Buttons include: create a new post, new podcast episode, or new thread. From this main dashboard, you can also access Subscribers, Stats, and Settings.
Within Substack, newsletters are referred to as 'posts' and each post is also published on the writer's Substack profile page. Once an account is active, Substack automatically creates a first draft post. The auto-message encourages people to sign up for the creator's paid newsletter and share the launch on social media. You can edit or delete this first pre-populated post, or start writing the next post.
Writing/editing starts with adding a title, subtitle, and author — you can even invite guest authors to contribute — then a rich text editor which offers the chance to add paragraph copy, headings, images, buttons, code, bold and italic text, quotes, and bullet points.
If you click the Settings button you're given the chance to edit the post's visibility. You can make the page private or public and choose to allow comments or not. On this page you can also edit the post's publication date, URL, and secret "draft link" if you want to share the post with friends or family (even before it's published). You can send a test email or edit the social media preview to get the visuals just right before you send it to your readers.
Once you have scheduled or sent the post, you return to the Posts page where you can see how many people have read each of your posts.
Subscribers
The subscribers dashboard shows you the total number of subscribers and paid subscribers, gross annualized revenue, and subscriber numbers over the last 30 days, 90 days and all time. You can see the email address of all your subscribers as well as their subscription type (free or paid), date they signed up, and revenue per person.
To add more subscribers, you can manually add them by their email address or you can export your existing mailing list from MailChimp, TinyLetter, Patreon, and similar platforms to a CSV file and then upload it. The Substack upload tool will import any email address it finds, so only upload those who have opted in to your list.
Stats
On the Stats page you can learn about the amount of traffic that was driven to your site, and the number of emails you've sent over a 30-day or 90-day period, or since you launched the newsletter.
The Traffic tab displays the current month's new website visitors, as well as the source. This could be from the post itself, your substack profile page, or social media channels such as Twitter.
The Email tabs shows you detailed information on each post, including title, publication date and audience (public or private), as well as delivery stats such as number of opens, open rate, free/paid subscriptions after 1 day, and engagement (likes and comments).
Settings
Here you can change your publication name and description. You can also edit discoverability options (such as tags) and personalize your About page, to explain the benefits of reading your publication and becoming a subscriber.
There are also plenty of options to customize the voice and visual brand of your publication, including your logo, cover photo, email banner, and welcome email text (which is sent to readers immediately after they subscribe). You can edit email sending options such as your sender name, whether you want to receive email replies to your posts and email address for RSS feeds such as [email protected]. Here you can also connect and disconnect your social media channels and Stripe for payment processing.
Extras
Two important 'extra' offerings are Resources and Threads. The Resources section offers tips and advice on growing your publication and building/monetizing your community.
Threads are essentially Tweets. The Substack team addresses this head-on and tells you to "Write something tweet-length (1-3 sentences) that encourages general discussion."
Compatibility and integrations
Substack offers the chance to import content from numerous other platforms. This saves you time since you don't have to manually copy and paste your content from each platform you frequent. Substack provides import functionality for the following:
Mailchimp
WordPress
TinyLetter
Revue
Medium
Tumblr
website RSS feed
podcast RSS feed
Stripe
That said, much of Substack's focus on integrations is on data and tracking, so you can add a Facebook Pixel ID, Twitter Pixel ID, Parse.ly Pixel ID, Google Analytics Pixel ID, Google Tag Manager ID, Google Site Verification, and Facebook Site Verification.
These pixels allow for monitoring your readership/engagement levels and some create an integration with advertising platforms. For example, if you add your Facebook Pixel ID (found on your Facebook Business Page) to your Substack, Facebook can track audiences for relevant advertisements.
Revue
Features and pricing
Twitter's newsletter platform markets itself as a way to "build a loyal audience" and offers a way to "make it easy for writers and publishers to send editorial newsletters — and get paid." Authors can create, publish, and share long-form content to their existing Twitter audience and beyond via editorial email newsletters. Anyone who has a Revue newsletter can show it on their Twitter profile.
Creators on Revue have control over what to charge for access to their content. They decide on the monthly price of their paid newsletters and can offer promotions/discounts. Revue takes 5% off all subscriptions sold by creators to readers.
In the announcement of the Revue acquisition, Twitter stated its purpose is to "give all types of writers a way to monetize their audience." Here's how to get started:
How it works
There are four main sections to the website: Create, Issues, Subscribers, and Insights.
Create
On the 'Create' newsletter editing screen, you'll build and edit your newsletters, where each newsletter is referred to as an 'issue.' You can type out your content into paragraphs and headings as well as curate media such as images and videos. Connect social media such as Twitter, Facebook, and bookmarking service Pocket to be able to import content from those channels.
You can choose to either send the issue immediately or schedule it for later and if you would like to share the issue on social media — choose from Twitter, Facebook, LinkedIn, and Medium.
Issues
Once you've sent/scheduled your newsletter, you'll automatically progress to the Issues page. Here you can edit the current issue (if it hasn't been sent yet) as well as duplicate it or delete it. You'll also see metrics including open rates and click rates for past issues.
Hit the Analytics button and you'll progress to a screen where you can see in-depth data on past issues, including most popular links, most engaged users, feedback, number of unsubscribes, and referrals (to the online version).
Subscribers
On the Subscribers tab, you can see at a glance how many subscribers and members (paying customers) you have, as well as when they signed up. To add newsletter subscribers, you have the choice to import them from MailChimp using an integration, upload a CSV file, or add them manually by copy-pasting their email addresses.
Of course, make sure you have the appropriate permission to add all your users' personal information to your database according to GDPR or similar legislation.
Insights
Once you've added subscribers and started sending newsletters, the Insights tab shows statistics about your performance, growth, and engagement. You can break this information down by week, month, last 90 days, 6 months,12 months, or all time.
The Performance tab displays information on average open rates and average click rates, number of subscribers per issue, and open/click rates separated by issue. The Growth tab shows where your new subscribers came from, including your own Revue profile page, Twitter, imports, API, and/or manual additions. You can also see how the number of new subscribers, separated by traffic source, changes over time. Once you've sent 4 newsletters, the Engagement tab breaks down your subscribers' activity into high/medium/low engagement, compared with the previous 1, 6, or 12 months.
Compatibility and integrations
Revue's integrations are separated into two categories. Category 1 includes integrations for curating content, called Sources, and category 2 includes integrations for tracking and productivity, called Tools.
All of these are one-click integrations and require very little coding knowhow, but for developers and the more technical-minded, it's easy to create an API key for further extensions. Source integrations (content) include:
Twitter
Facebook
Pocket
Instagram
Medium
Refind
Product Hunt
Instapaper
RSS feeds
Feedbin
Dribbble
Tool integrations (productivity) include:
Browser extensions for Chrome, Firefox, Edge and Safari, Stripe
Mailchimp
Zapier
LinkedIn
WordPress
Drupal
Signup forms
Steady
Features and pricing
Steady markets itself as a platform where "thousands of strong voices publish their work and secure a reliable income for their project." It acts mainly as a standalone website or as a WordPress plugin and there are two main approaches for monetizing your content.
You can start a publication from scratch, where you publish posts online and/or send the posts as newsletters, or you can set up membership functionality on your existing site. There are a number of tools to choose from, including a paywall to collect payments, adding early access content, and removing ads for paying readers.
It's free to post content and send newsletters, up to 12,000 emails and 1,200 hours of audio streams or downloads per month. Steady takes a 10% commission on your income for paid memberships and then you'll pay a fee according to the payment providers such as Paypal, Apple Pay, GoCardless, or Braintree. On average this fee works out to 4.6% of each transaction value.
The team at Steady encourages you to publish, grow, and monetize in order to begin "your journey to independence" and here's how to get up and running:
How it works
The Steady platform is separated into Dashboard, Members, Posts, Messages, and Traffic:
Dashboard
The Dashboard page displays your numbers for revenue, paying/guest/trial members, newsletter subscribers, and unique visitors, all broken down month-by-month.
Members
Here you'll see a searchable list of all your members that you can filter by plan (newsletter or membership) and their membership state (either guest, trial, active, expiring or terminated). You can also export your mailing list as a CSV for use with other platforms.
Posts
On the Posts page you'll see some comprehensive statistics for any post already written and/or sent. The information includes each post's headline, publication date, visibility (public or secret), distribution (newsletter, web page and/or podcast), open/click rates, and any new member sign-ups.
If you click the New Post button you'll move to the post creation screen. The interface is very minimalist to begin with; you can click the 'A' button to bring up formatting features such as headings, lists, quote, and links, or click the '+' to bring up a menu for adding images, audio, or embeds.
Click Continue to land on the Publishing settings page. Here, you can change the visibility of the post — visible for everyone or just your members — and the distribution — whether to show on your Steady page or send as email. You can also edit teaser content that will show on social media and choose to publish the post now or later.
You can also choose social sharing options such as a teaser image, headline, and text. Clicking Publish will take the post live and return you to the Posts page.
Messages
Steady also offers a Message feature that lets you speak to your members one-to-one. It's a neat way to build up individual relationships with your subscribers as well as sending out newsletters to your complete database.
Traffic
At the top of the Traffic page you'll see your page's traffic over time. It also shows you the number of unique visitors, the total number of page views, your page's bounce rate (the percentage of visitors who only visit a single page), and the average visit duration.
You can also dive deeper into referring websites, individual page performance on your Steady website, the number of visitors coming from each country, and the types of devices these visitors are using.
Settings
The Settings are separated into Publication, Business, and Integrations. On the Publication Settings page, edit your name, logo and brand colors, location and currency, username that will form your publication's URL such as steadyhq.com/en/memberful, and state your publications's legal notice (identifying who is responsible for your content).
You can also customise the page with a hero image, YouTube video, headline, name, subtitle, and publication description.
On the Business tab, you can customize your plans and change the duration of a free trial you offer to readers. You can also choose if you want to offer your members monthly payment plans, annual plans, or both.
On the Integrations tab, you can activate features such as paywalls and adblock detection as well as integrations with various platforms through Zapier.
Compatibility and integrations
Steady acts mainly as a standalone website or as a WordPress plugin. Integrating with this plugin will activate some of the platform's main functionality within your existing site, including tools dedicated to converting members, setting up paid content, and publishing news to readers.
You can activate the integration by installing the plugin and entering the Wordpress key, or (for the more techie among you) inserting the provided code into your website.
Conclusion
Revue, Substack, and Steady offer different things to cater to different creators — the best way to choose the platform for you is to consider what you want to get out of your newsletter/publishing platform.
Substack is for nurturing a community that prefers reading emails to scrolling their social media. It helps writers get closer to their community and removes any tech barriers to achieving this. In some ways Revue is a natural extension of Twitter, with long-form content in your inbox rather than on a website. Your followers can subscribe to your Revue newsletter directly from your Tweets and Twitter profile.
Steady is for creators who value a direct relationship with their audience through Wordpress, giving audiences the opportunity to offer support through paywalls.
All options serve a different purpose, and it's up to you to decide which is best for you and your audience. Happy writing!
Research methodology
During our research, we considered the top 5 metrics that any great newsletter platform should offer, see below. Once the metrics were defined, we looked to give them a score between 1 and 5 in order to create a total score that would let us rank them. Based on the total score, we were able to compare and draw a conclusion on which platforms are the best and warrant further investigation.
The metrics
These are the 5 metrics with explanations for what we believe a great newsletter platform should offer:
Ease / speed of getting started
Was it easy to get up and running, including creating an account and sending the first newsletter and/or publishing an online post?
Was the instruction for doing more complicated things, such as setting up paywalls, clear?
Is there a logical and clear way to navigate through the different services of the platform?
Ease of integration and level of intuition
How easy/intuitive is it to connect the platform with third-party software?
If there are no existing integrations, is building one easy? That is, are APIs readily available and is the documentation useful?
Are there functionalities that feel missing or incomplete? Is it easy to create a newsletter and/or post that looks and feels close to what you had in mind?
Brand positioning
How does the company sell itself? How does it use wording and visuals to attract customers?
What times of customers does it aim to attract and who is already on the platform? What types of publications and which types of media are these people creating?
Fees
What fees does the software charge? Are there extra processing fees (due to Stripe and similar)?
Is there a free tier or trial period? If so, does the trial offer a complete experience or are some functionalities reserved for paying customers?
Popularity and take-up
How many people are active? Software popularity is more important than it might seem at first. These platforms must be easy to use and widely compatible, and have a reliable number of users: this helps to attract investors which sustains the platform and helps it grow.
The platforms
We researched all suitable and newsletter (and similar) platforms for this task and then narrowed it down to the most relevant for more in-depth analysis.
ConvertKit (sync directly with Stripe)
Revue (by Twitter)
Substack
Steady
Bulletin (by Facebook)
Mailerlite (sync directly with Stripe)
Medium
Tumblr
Of these 8, we chose to dive into Substack, Revue, and Steady, based on their popularity and relevance specifically to offering a paid newsletter. For example, Medium offers newsletter functionality and gives users the chance to monetize their content (through reading time as well as membership referrals), but does not specifically offer paid newsletters and was not deemed relevant here.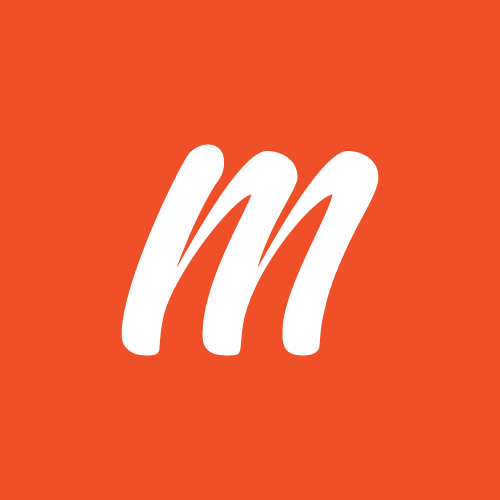 Do you have an audience?
Give Memberful a spin—we help the web's biggest creators sell memberships to their audience. Customers like Mythical (28+ million subscribers) rely on Memberful to power their membership communities.