4 ways to reward member loyalty
You probably participate in several loyalty programs. Whether it's your credit card issuer, preferred airline, favorite hotel brand, or local supermarket, you're racking up points now so that you save more in the future. It's a classic formula for customer acquisition and retention – and it works.
But what helps big, global brands doesn't always make sense for online membership communities. Few membership websites have the bandwidth to execute point-based loyalty programs. Long buying cycles, a limited number of products or services, and customers who only make a few purchases per year can make point systems tricky to implement and difficult to maintain.
That doesn't mean you can't reward member loyalty, though. Even small membership websites can provide incentives that retain existing members. Here are four ways to reward your members and keep them loyal to your brand:
1. Early access
At the Museum of Modern Art (MoMA), members enjoy "a wide range of programs designed exclusively for them." One of those exclusive programs is early access to exhibitions. Become a member, and you can see new installations before the crowds arrive.
MoMA also offers "member early hours." Normally, the museum opens at 10:30 AM, but members get an additional hour to peruse the galleries prior to that time. At MoMA, it seems, "early" is a primary membership benefit.
If you're running a membership website, you can follow MoMA's lead by letting members download ebooks, take courses, or try beta versions of your new apps before those things go on sale to the general public. Early access for members also gives you the opportunity to obtain user reviews in advance of a launch.
Why members like early access: They're getting more value from their membership investment. And that's especially true if you provide early access at a discount (more on discounts in a moment).
Why you like early access: Providing more value bolsters your brand, keeps members engaged, and gives them an incentive to maintain their memberships. You can also use early access to improve your wares, turning user feedback into product features or service offerings.
2. Discounts
Discounts are a double-edged sword. Emphasize them too strongly, and you might call the value of your offering into question. Don't use them at all, and you could miss out on a sales opportunity.
One way for membership websites to offer discounts is to mimic the subscription model used by many software-as-a-service (SaaS) companies. For any monthly payment plan, there is a second option, a yearly plan, in which customers get a free or discounted month of service when they commit to twelve months. Popular bloggers can do this when they add paid memberships to their websites. It's a membership discount – although you don't have to call it one – that incentivizes new customers to extend their loyalty beyond a single billing cycle.
Why members like discounts: They're paying less money for something that usually costs more. That means they're getting value above and beyond what a specific product or service is actually worth.
Why you like discounts: If you can provide discounts for recurring expenses, like monthly membership fees, you get an instant commitment from members to purchase additional services. By paying up front, they've pledged continuous loyalty to your brand for a lengthy period of time.
3. Partnerships
To gain access to X, purchase Y. Keep purchasing Y to get more X.
This formula drives partnership marketing programs at many companies, large and small. And for membership websites, a partnership can be an effective way to maintain existing members while acquiring new ones.
Take Shell. The company's Fuel Rewards Network (FRN) helps members get discounts at popular retailers and dining establishments. Shell's partners are numerous and include big brands like Macy's and Home Depot as well as small, local restaurants and bars around the US. To get discounts at these vendors' stores, members have to buy gasoline. To get more discounts, they just buy – you guessed it – more gasoline.
Membership websites can use the same model. Let's say your member benefits include access to online courses. You might forge partnerships with companies whose tools members will want to use during or after the course – in other words, partnerships with relevant vendors. After beginning a course on how to run an online business, for example, members might be looking for web hosting, e-commerce platforms, and other web tools. If you connect with companies providing those things before the course begins, you might be able to offer members discounted access to partner services.
Why members like partnerships: Once again, they're getting more value for their money. Not only do they get the basic benefits of membership, but they also gain access to relevant products or services that enhance their connection to your community.
Why you like partnerships: It's a way to attract new members and give existing ones an additional benefit. The arrangement results in overall happier members. It's a win for your partners, too.
4. Contests
Earlier this year, Neiman Marcus hosted a photo contest. Customers posted photos to Instagram along with a message about why they love the Neiman Marcus brand. The reward? Ascension to a higher tier in the retailer's rewards program.
You don't have to be Neiman Marcus to put on a member contest, though. Nor do you need a tiered rewards program. Using photos, sharing campaigns, or sweepstakes-style drawings, you can host contests that incentivize members to strengthen their ties to your community.
Contests can be small and occur among limited groups of members. For example, if you maintain an active member forum, you can hold a photo contest among contributors. A community focused on weight loss might encourage members to post photos of healthy meals they cook for themselves. Another group of members could vote for the photos they like most, and everyone – voters and photo takers – would receive a reward in the form of discounted membership or exclusive access to new products and services. The winner, of course, would receive something even better.
Why members like contests: Contests are fun. There's nothing to lose and, if the incentive is worthwhile, members could win something they like.
Why you like contests: The deeper a member's connection to your community, the more likely you are to retain that member. A well-designed contest can bring members together and buoy their confidence in your brand.
The very best reward
As you brainstorm new ways to reward member loyalty, don't lose sight of your primary objective: overdelivering value.
Added incentives like contests and discounts can help you grow your membership site, but they should be ancillary to your fundamental membership benefits. Ultimately, there's no better reward for members than knowing they're going to receive substantial, consistent value from your community.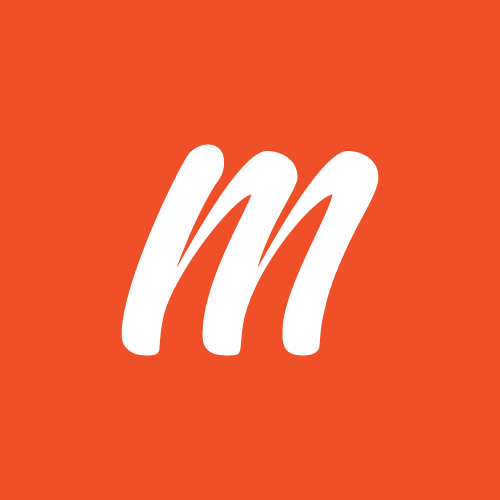 Do you have an audience?
Give Memberful a spin—we help the web's biggest creators sell memberships to their audience. Customers like Mythical (28+ million subscribers) rely on Memberful to power their membership communities.