If you've already got a popular website or blog, you probably provide some great content for free. It might be blog posts, podcasts, videos, or something else. Maybe you're already selling some advertising, or maybe you're not monetizing your website at all.
As we've discussed, adding memberships to your site gives your community an easy outlet for supporting your work. Remember, you don't need a complex strategy to start a membership site. You can slowly start adding some extra member benefits as you go. Below are three membership website ideas that we've seen work well in the real world.
1. Members only content
This is the most obvious way to offer something special to your members, but it isn't always easy decide what you should offer.
I'm going to share two different ideas for members only content. The first, value content, appeals to your audience from a learning and business perspective, while the second, insider content, appeals to your audience from a more curious angle. Either approach can be effective. Ideally you find a way to use them both.
Value content is content that will help your readers make money or do something they're really interested in. If you're writing great content about DIY home improvement, like Young House Love, one idea would be to write a weekly post with a special members only do it yourself project. Another idea would be to include a printable PDF step by step guide for members in each renovation style post. This is value content. It's especially useful and relevant to your readers.
Insider content gives your audience some insight into you and your work routine or life. Humans are naturally curious and interested in people we admire. Entire TV shows and magazines are dedicated to documenting celebrity life. How you can you turn this curiosity into an idea for your membership site? In the Young House Love example, Sherry and John could include some behind the scenes video they took while completing a renovation, or maybe a blooper reel of mistakes made during the process. They could also do a quick members only video explaining the thought process behind a home improvement project.
Real world example
Shawn Blanc has been writing about technology and design since 2007. He offers members only value content with Coffee Methods (recipes, gear, and videos on brewing coffee) and insider content with Shawn Today, a behind-the-scenes podcast of his ideas and thoughts on technology and design.
2. Discussion forums
Add a members only discussion forum to your website where paid members can discuss ideas and trade tips. The biggest benefit you're selling is trust. It's a safe place to communicate with like minded individuals who share some of the same interests. Paying for the privilege creates a feeling of privacy and community that otherwise wouldn't exist.
If you're going to add a discussion forum, it's important that you're committed to participating in the discussion. Members will really appreciate the special access they're getting to your time and ideas. You don't have to participate in every discussion, but it's important for the community to know you're involved. You stopping by to share some thoughts can make all the difference.
If you already have discussion forums that are free, try adding a new "Members only" forum. This is a good way to leverage the power of freemium with your discussion forums. Free participants might be enticed to buy a membership to be part of the private forum.
If you're using Memberful with WordPress, adding a protected discussion forum with bbPress is really easy. Once you've installed the bbPress plugin, add a new forum and choose any plans that are required for access from the Memberful Restrict Access box.
Real example: Simple Fitness Habit
Simple Fitness Habit is a unique program designed to create positive new habits around healthy exercise. Simple Fitness Habit uses Memberful to protect access to a forum where members can support each other and ask questions.
3. Live video, voice, or text chat
If you create most of the content on your site, it's likely your audience looks up to you. They would be absolutely thrilled to get some real life time to ask questions and hang out with you. Unfortunately, hanging out with everyone individually doesn't really scale. Luckily, the internet makes it easier to scale your time. If you have just one hour a week to spare, you can make it work.
Set up a time each week where you're available live to chat via video, voice, or even text with your members. Tell your members you'll be available for them in real time. Members can ask questions, or you can make things more structured. The key is to foster some communication and collaboration between you and your members.
Even if you don't have any time to spare each week, you could still add a members only live chat area and stop by every once and awhile. Real time member collaboration can be extremely valuable.
A few tools you could use for live chatting include:
Skype: Group voice call. Collect information through a protected form on your website and schedule a call. Limit of 25 people.
MeetingBurner: Conduct a live video webinar. Embed the registration form on a protected page on your website. Paid plans can go up to 1,000 attendees.
Campfire: Web based text chatting. Collect attendees through a protected form and send them a private link to your Campfire room. Paid plans go up to 100 chatters.
Real example: JFDI
JFDI is a community for solo-founders, bootstrappers and anyone else launching their own thing. They use Memberful and offer a group Campfire chat for their members.
Understand your audience
Before you start brainstorming membership site ideas you need to understand your audience needs. One helpful exercise is to assemble some hypothetical personas, each representing your average reader. Imagine what they like, what they don't like, where they work, etc. A deeper understanding of your audience will make brainstorming for new member benefits much easier.
Providing the right mix of member benefits is important to growing your membership over time. Hopefully these ideas help get you started.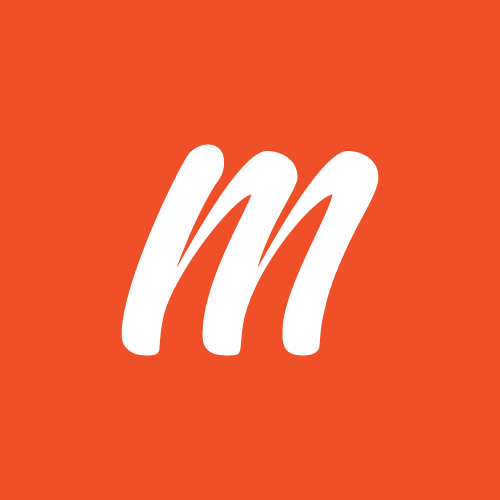 Do you have an audience?
Give Memberful a spin—we help the web's biggest creators sell memberships to their audience. Customers like Mythical (28+ million subscribers) rely on Memberful to power their membership communities.