Powering podcasts: What every new creator needs to know
These days, it seems like everybody is starting a podcast, or at least talking about starting one. And it's not hard to see why. When all you need is a mic, a quiet room, and audio editing software to get started, podcasting is a relatively easy way to flex your creative muscles and get your content out into the world.
You could even say we're in a golden age of podcasting. Apple Podcasts now boasts more than 550,000 active podcasts and over 18.5 million episodes – and that number is growing every day. And if you think we're reaching a saturation point, think again. More than 50 billion episodes have been streamed or downloaded since iTunes first began hosting podcasts in 2005 and listenership has been growing steadily. In fact, 13.7 billion of those streams were from 2017 alone, up from 10 billion in 2016.
Of course, creating high-quality podcasts on a regular basis is no easy task - which is where Memberful comes in. Some of the world's most popular podcasts and podcasting networks like Gimlet Media and Relay FM use Memberful as a channel for audience support, giving them the financial freedom to scale their businesses and continue making top-notch content. If you're curious about how to turn your podcast into a membership-based business, you've come to the right place. But before we get into best practices, let's dive into why everybody is riding the podcasting wave.
Why everybody loves podcasts
What do podcasts offer their listeners that other digital media don't? Quite a lot when you think about it. According to a 2016 study from the Interactive Advertising Bureau, people love being able to listen to them wherever and whenever they want. They're also a great way to pass the time when you're doing something that requires less focus. As a 2017 Infinite Dial survey reported, most people listen to podcasts when they're on public transit, driving, or doing domestic activities like cooking or cleaning.
A lot of people also like the "intimacy of audio". As writer Miranda Katz states, "the medium is inherently intimate, and easily creates a one-sided feeling of closeness between listener and host—the sense that the person talking into your ear on your commute is someone you know, whose product recommendations you trust, and whose work you want to support."
Knowing this, we can see how podcasts have become so popular, so fast. We can also see why podcast listeners are some of the most engaged content consumers out there. However, if you have a podcast or want to launch one in the near future, there are a few steps you need to take first before you hop on the monetization train.
Here are the three things you should do to set yourself up for podcasting success.
Build a solid fan base
Before you start looking into membership solutions, focusing on building an engaged audience for your podcast. If your followers are already listening consistently and interacting with your content on a regular basis, they will be much more likely to pay for it. Take Relay FM, for example. By the time they created a membership option for their podcast, they already had a ton of emails from listeners asking about ways they could support them. "The membership was only going to work once we had some critical mass," explains co-founder Stephen Hackett.
Create a strong brand
When you're competing with over half a million podcasts, it can be challenging to make your content stand out from the crowd. This is why it's important to have good branding from the get-go. Oftentimes, your podcast artwork will be a potential listener's first impression of your work, so you need to make sure it looks professional. If you've already built an audience on another platform, you could also tie in the branding from that product to your podcast. For instance, all Relay FM podcasts have a clean bolded font, illustration-style graphics, and an 'R' in the corner that tells listeners it's a Relay FM podcast. And of course, the podcast content itself needs to be high-quality. Pick a subject your knowledgeable and passionate about, and explore broad discussion topics so that you always have something to talk about. This will also ensure that your content will be relevant for years to come.
Consistency is key
While this also applies to your branding, you also need to be consistent with your output. Once you establish a schedule, you need to stick to it. As Stephen from Relay FM explains, with podcasts, "you're trading content for someone's time, and if you're loose with the schedule, it's not respectful of the time someone wants to put in." If you're consistently providing quality and useful content to your listeners, you will eventually gain loyal followers - trust us. Staying consistent will also help you build up a reputation that you can deliver quality content again and again. Once you add membership subscriptions into the mix, being consistent is even more critical.
Making it happen
The numbers don't lie. Podcasts are booming and they've never been easier to start. Just make sure you can walk before you run. As Stephen from Relay FM wisely states, "People who have creative work sometimes want to monetize it immediately. I don't think that's always the right answer. I think sometimes you've got to make something just for making it."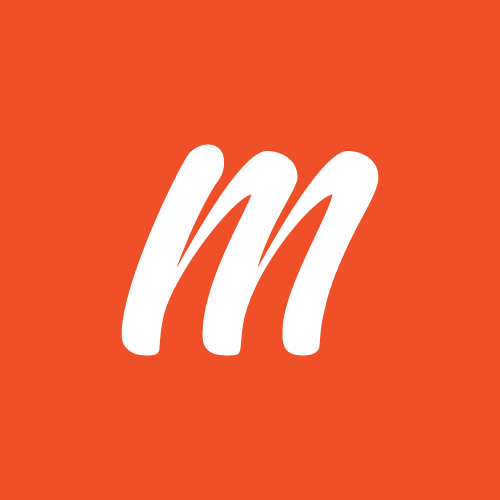 Do you have an audience?
Give Memberful a spin—we help the web's biggest creators sell memberships to their audience. Customers like Mythical (28+ million subscribers) rely on Memberful to power their membership communities.