Moving from an attention to creation economy
The media landscape is as precarious as ever. In the past two weeks, Buzzfeed announced they'd be cutting 15 percent of its staff and the same day Verizon, parent company to Yahoo News and HuffPost shared they planned to lay off 7 percent of their media division. Now, among new rounds of cuts to regional outlets, Hollywood Reporter shared in an exclusive story that Vice media will be laying off 10 percent of its staff.
As, shared Jason Kint, CEO of Digital Content Next, shared with The Hill, "This wasn't some watershed moment last week. It's another milestone in what has been a steady loss in journalism jobs." So, what has changed in the media landscape to make it so hard for publications and the journalist who write for them, survive in our current economy?
In a recent Vanity Fair article titled, "How Google and Facebook Are Slowly Strangling Their Digital Offspring" Jill Abramson wrote, "If you live by Google and Facebook, you die by them." before concluding, "Facebook's News Feed, and the algorithms which underlie it, are the environment in which BuzzFeed and companies like it thrive or wither."
Last year in an article aimed focused on why publishers shouldn't rely on Facebook, we acknowledged the ways journalists can take their power back and thrive online. As Oliver Reichenstein wrote, that begins with "Writing as opposed to liking, thinking as opposed to reacting, owning your traffic as opposed to building up your Facebook followers that one day a Zuckerberg will take away from you when it suits his needs"
Because, yes, Facebook and Google are great channels for your audience to find you and for you to share your content, but as layoffs at social media darlings like Buzzfeed have shown, choosing those channels as a primary place to host and distribute content means being at the whim of any changes they make. We've said it before: don't trust them, and certainly, don't rely on them.
But Facebook and Google are only part of the problem. Being able to access everything at our fingertips via the internet is a double edge sword. Yes, we are abundant in information but also, yes, we're running into an issue of scarcity when it comes to attention. Publications and the advertisers that support them are dependent on clicks, reads, and eyes in an economy made up of readers with shortening attention spans and only 24 hours in the day to consume an insurmountable amount of media.
In a Neiman Lab article aptly titled, "Goodbye Attention Economy We'll Miss You" Gideon Lichfield predicted the recent media shakeup, sharing "The attention economy that has been driving the media industry for much of the past decade may be about to give way to a more old-fashioned economy, in which the scarcest resource is once again people's money, not their time." And luckily, there are ways for journalists to take advantage of this economic shift.
As Patrick Collison CEO of Stripe shared on Twitter, "Perhaps anecdotal, but it feels that there's been some swing from "attention economy" to "creation economy" over the past few years." He went on to name solutions like GitHub and Patreon as a few of the ways this new economy is being made possible.
So, how can journalists successfully (and lucratively) move forward from an attention to a creation economy? As we've seen first hand, it begins with offering value to an audience that's happy and willing answer that value with support. We've seen online publications and journalists like ex CNN reporter, Jon Ostrower thrive while sharing the content and stories his audience wants to read.
As Ostrower shared with us, striking out on your own and moving to an audience-backed publishing model may be scary, but sometimes the leap is worth it, "Obviously, finances and your ability to pay for your life is obviously a key component of that decision. But at the end of the day, you don't want to have any regrets. If it's really something you want to do, putting yourself out there is hard, and it's not easy, but damn, it's worth it," he emphasized.
There's no easy answer to fix the media issues in our current economy, but a shift to creating value for a specific audience is a start. Start by asking, what can I create that no one else is creating? What story can I tell in a unique way? Do I have an audience willing to not only read it but support it? And, how do I leverage that audience for longevity so I can survive in a constantly shifting media landscape?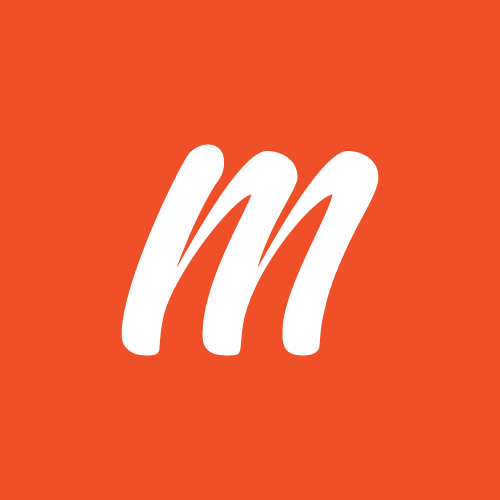 Do you have an audience?
Give Memberful a spin—we help the web's biggest creators sell memberships to their audience. Customers like Mythical (28+ million subscribers) rely on Memberful to power their membership communities.