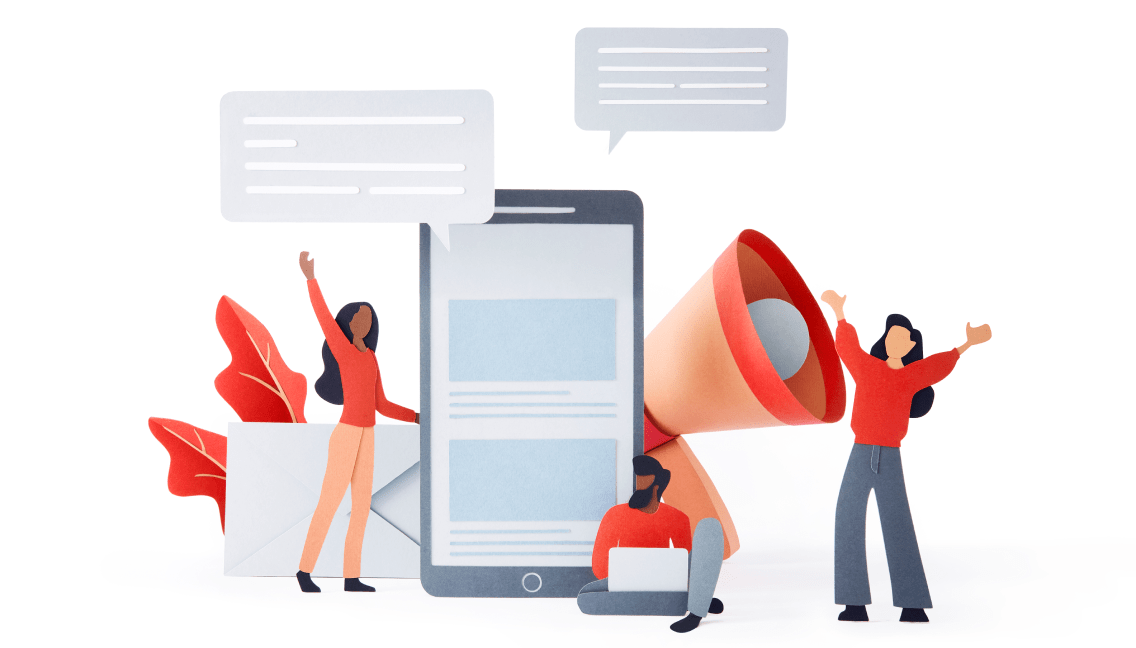 Scale your membership business with referrals
Spread the word about your site and receive discounts when new members sign up through unique referral link.
Try it for free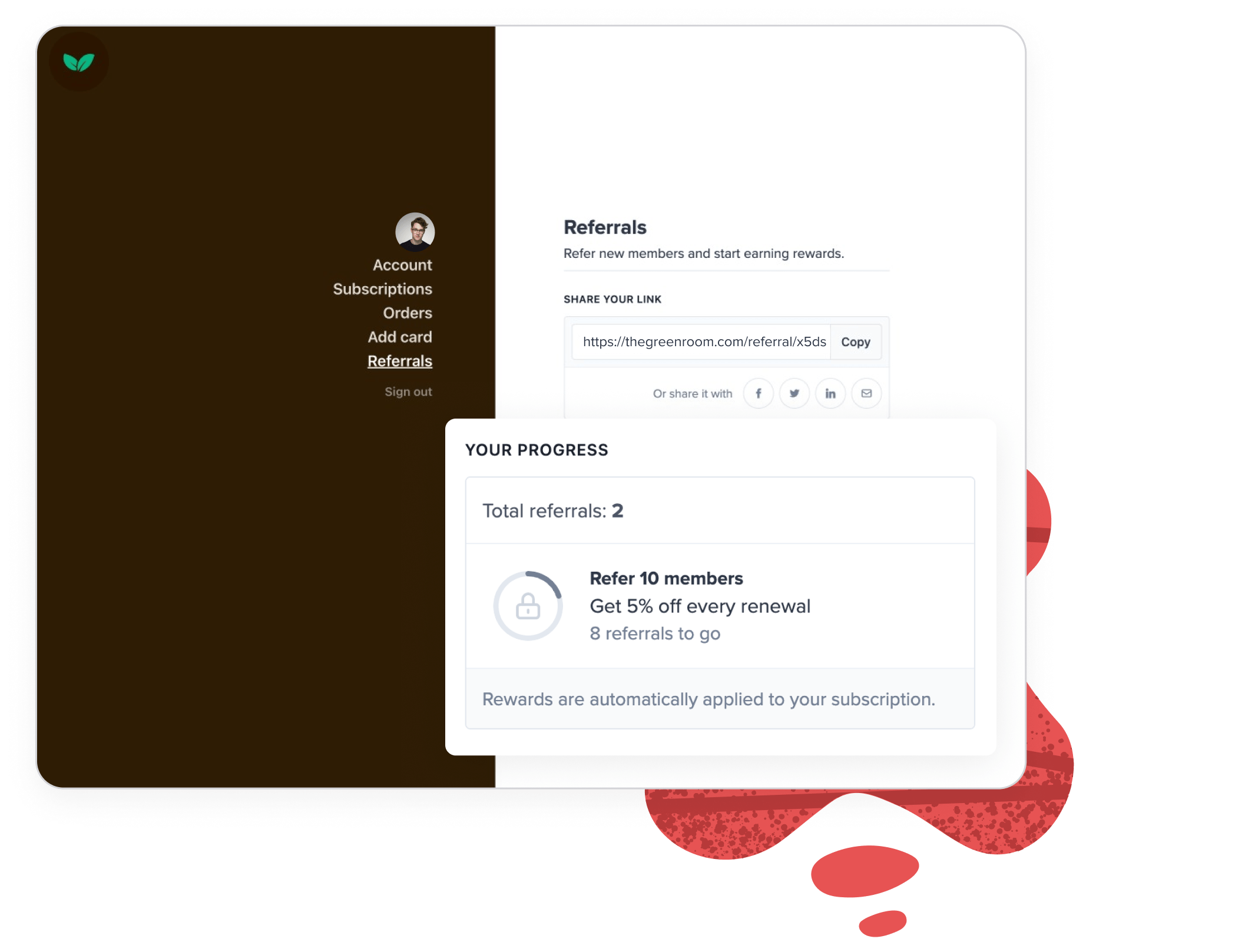 Create rewards.
Earn passive income while scaling.
Members who refer your memberships get a discount off their active subscription based on the amount and reward criteria you set.
Tailor-fit your rewards to your business.

Reporting on rewards usage and redemptions.

Automatically generate a unique URL for quick sharing.
Be right where your
members are.
Referral programs appear in emails across many facets of Memberful including posts, receipts, and our integrated email service providers.
Build a custom referral campaign with a few clicks.

Empower your members to save money and help you scale.

Build a larger audience without extra effort.

Sync links with Memberful's email service provider integrations.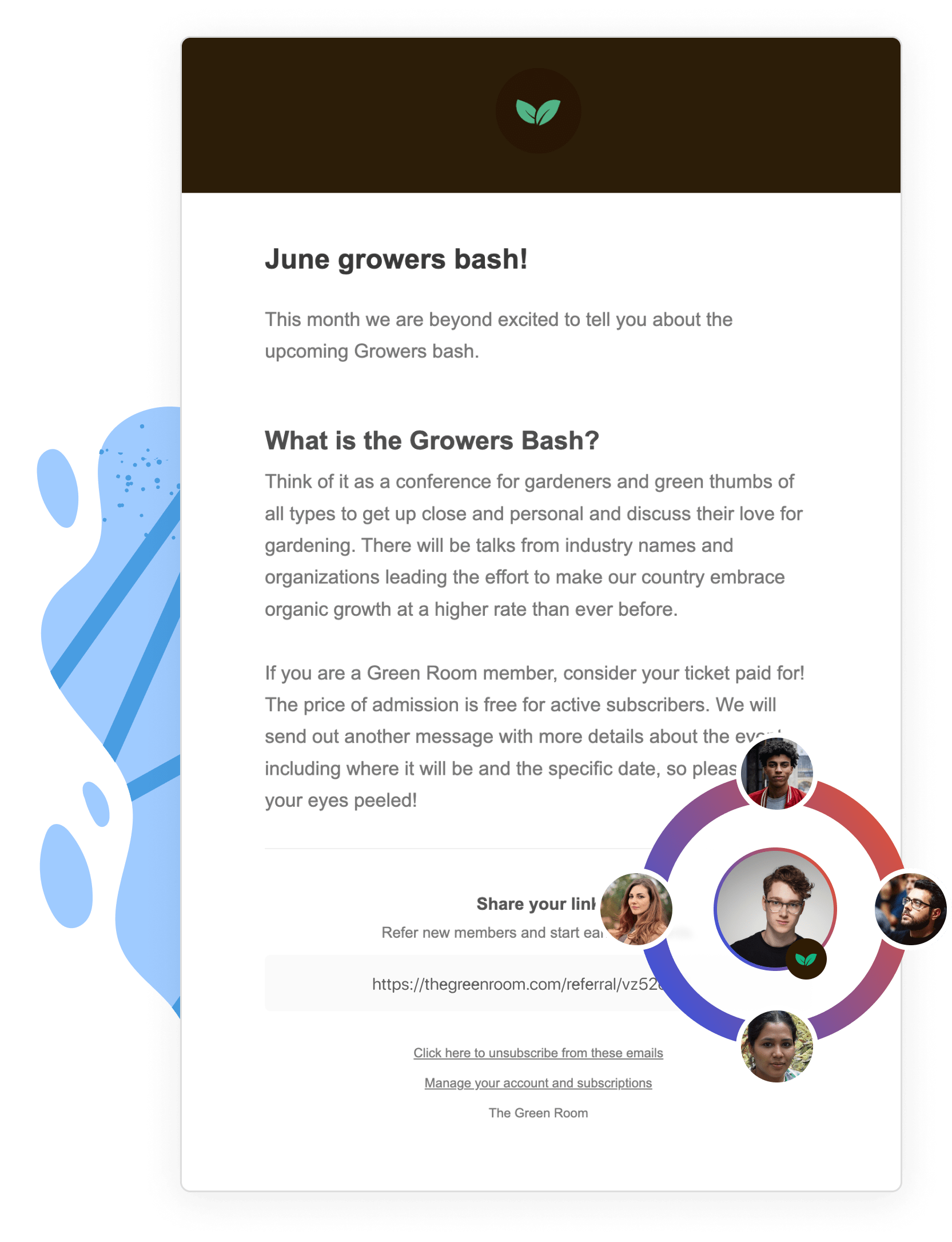 Everything you need to
run a membership program.
Grow with referrals
Build a larger audience without extra effort. Save your subscribers' money.
Sell gift subscriptions.
Give the gift of membership. Set a delivery date and add a personal message.
Publish premium content
Publish content premium content through Memberful's hosted or integrated solutions.
Offer free or paid trials
Increase engagement and conversions by offering a trial to your new subscribers.
Add staff accounts.
Add staff members to Memberful and start getting some help from the rest of your team.
Sell group subscriptions
Plans that contain multiple memberships purchased and managed by a single account.
The best way to sell memberships.
Sign up now and get started instantly. No credit card required.