5 Ways to market to both current and new members
Your expertise and perspective as a creator are unique to you and invaluable to your audience. While your core followers are loyal and you're grateful for their support, you still need to bring in a steady drip of new eyes into your content in order to grow. Talking about your brand and self-promoting your content can be hard, we often shy away from it.
But, it's a vital part of growing your income and moving your business to the next level. To grow your brand, you have to promote yourself — if you don't, people won't know the value of your expertise and membership site.
Your core followers want you to succeed and continue growing your membership so you're able to offer more content and more options for them. That's why they support you time and time again by paying for a membership or liking your latest video. Nurturing your audience over time and making them aware of the ongoing benefits is key.
Approaching your marketing intentionally, with authenticity in mind, will come through your work and help them understand why you're doing it. Since you've taken care of them for a while and built the resources they need to get the most of your membership site, it's time to start implementing a few growth strategies. Here's how to find the balance between catering to your current followers and engaging new ones while marketing your membership site.
Alert members of ongoing benefits
Just because people are already part of your membership, it doesn't mean they stay on top of updates and additional services you've added since they joined. Your networks outside of your website — think Facebook, Twitter, Instagram, newsletter lists, and even forums — are essential marketing tools for your current and prospective audience.
They are the best way to update your members about current and upcoming features, but also make new eyes aware of the value and expertise you're bringing to the table.
For example, The Nib cleverly included a batch of new comics (benefit for current members of The Inkwell) and by showing the variety of new content, they're inviting new eyes to their content. It doesn't always have to "Sign up!" — you can show the array of content or benefits that come with a membership instead. Their website also offers a clear high view of all the tiers.
According to recent social media studies, the recommended number of tweets per day for example is 15 — throughout the day. That's because most people are following multiple accounts and aren't always glued to their computer. Know that even if you schedule 15 tweets, an audience member may only see 1-2 at most depending on when they jump on their feed.
Reward loyalty
Loyalty rewards work, period. Word of mouth is the best marketing you can have and if you reward your members for spreading the word, they will feel valuable.
Schedule posts that highlight new offers, upcoming courses or content, and of course, any sneak peeks of behind the scenes. You can also offer a referral code to current members with a quick summary social post on what new members can get from your site.
While rewarding current members with access to upcoming content, you're also promoting your membership tiers and their benefits.
Offer a free trial
A quick tweet or Facebook post that offers a free month trial to access your content can bring in new subscribers that may have been curious about the value of a membership. Pin the post to the top of your page for easy access. UK political commentary site Reaction offers a free trial, followed by a monthly fee. You get a weekly newsletter and unlimited access to contributors' work.
School of Scratch also offers two free videos after capturing the prospective member's email to help them make up their mind. It's a great way to add to your invaluable newsletter list and not bother your current members. Add a prompt to your website and rotate the message through your social media feed regularly.
Thank your supporters
Sincerely thank your members for their support and what their support did. For example, in the case of author Matt Gemmell, it helped him sell over 5,000 books.
This simple tweet both shows how much he cares about providing his supporters with solid content, that he appreciates every ounce of support from them, and it teases his next project. It finds the balance at engaging both sets of members, current and prospective. Typewolf thanks his supporters for both sharing new features and through sharing sites built by people that have used his course to become better designers with Site of the Day.
Well, just ask
In the end, know that you're not begging for support, but marketing current and future offerings of your membership site. You're not running ads, you're alerting the audience of your current value as an expert. When in doubt, ask for feedback and build from there.
Show your accomplishments and every once in a while have the confidence to ask straight up for new support. Get them excited! You'll be surprised how being authentic about your business growth will take you far when connecting with people — current members or not.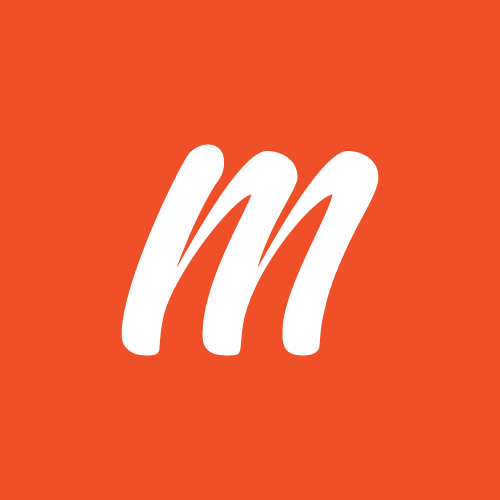 Do you have an audience?
Give Memberful a spin—we help the web's biggest creators sell memberships to their audience. Customers like Mythical (28+ million subscribers) rely on Memberful to power their membership communities.