New feature: Paid newsletters
The Memberful team has been busy working on a new way to communicate directly with your members from within Memberful itself. No more do you need to harness one of our third-party integrations to send and publish content to your members. We still make that easy should you require more control.
Let's explore the new feature in more detail and see if it or another one of our solutions is the right fit for you.
Let us handle it
Now you can use our newsletter authoring and distribution tools to send newsletters directly to your members for no additional fees. These are all included when you sign up for Memberful from day one. Press send and start earning immediately.
As a bonus, you can publish your newsletter content via email and member website. That way there's always a place for your members to link back to.
Composing content
Composing a message is easy. Chose what members to target and enjoy a completely white-label experience using your custom branding. Preview your content inline or enter focus mode to rid your screen of distractions while you get creative.
When you're ready to publish, your content can be scheduled for later or sent immediately. Both email and website versions of a post can be scheduled for a custom date of your choice.
Need to preview the email before sending it? We added a simple test email button to do just that. You'll receive an email with the content as it will appear for your members so you can make any changes before you're ready to broadcast your good word to all your members.
Members get private access to your content
When you hit publish, your content broadcasts to your members via email and member website. Content published on your website is visible by members (who have access) right inside their browser.
The experience is quite simple and allows your content to be front and center.
Newsletter posts index
Each post gets a dedicated page with more detail. You can link your members directly to each post with a unique URL.
Newsletter post detail page
Non-members who might visit the post will be prompted to sign in instead of being able to view the content.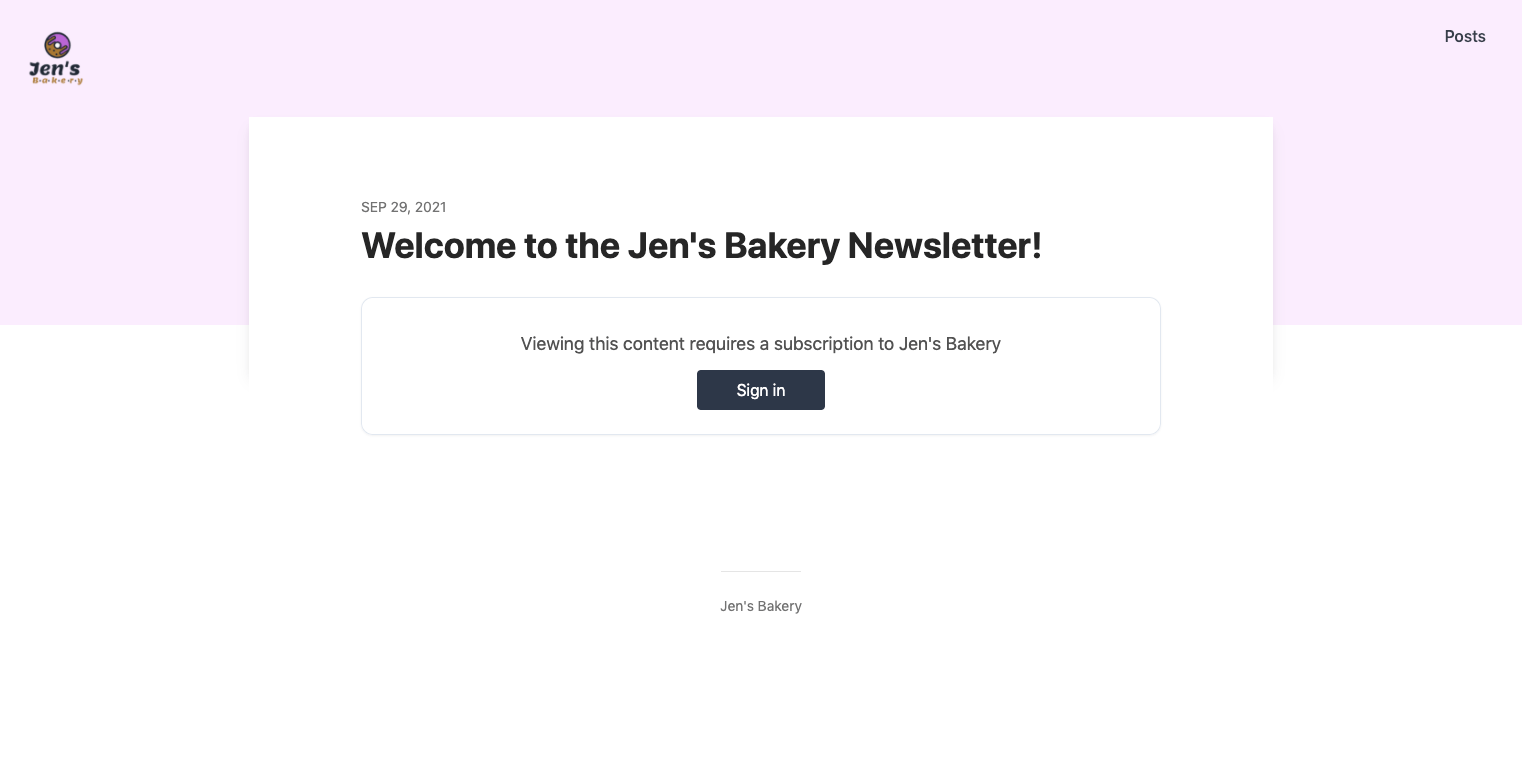 ---
Need more control? Bring your own tools
Our existing newsletter solutions allow you to offload the tools to other providers like Mailchimp, Mailerlite, ConvertKit, and more. These come in the form of integrations that are one-click installs inside your Memberful account.
While these tools grant you more control, they do take some time to configure and manage. That's why we created our solution for those just looking to hit the ground running in their content authoring journey or have a path to communicate more regularly with their members.
How to learn more
To learn more about Memberful's newsletter-specific features visit our newsletters page and help documentation.
Subscribe for updates
Stay up to date on Memberful's latest product updates, insights, and teaching centered around growing your community.
Have an audience?
Customers like Mythical (28+ million subscribers) rely on Memberful to power their membership communities.
Get started for free