8 Membership powered sites to read this summer
Summer is the perfect time to take a break from the daily grind and avoid burnout by getting lost in a story or article. You might be used to checking out the same websites and authors but reading outside your industry can help spark new ideas and prevent complacency. Why not check out the work of Memberful users who publish journalism on everything from music to beauty hacks? You might discover a new favorite summertime snack or learn why Netflix metrics may not mean as much as you think.
Here's a look at journalists who are worth a read this summer or whenever you have some downtime.
Written by independent writer and hip-hop superfan Dan Runcie, Trapital covers the business side of hip-hop culture, drawing insights on artists' business partnerships, marketing strategies, and more. Weekly articles go in-depth on topics like Beyoncé's streaming strategy and the impact of Jay Z and Damon Dash's split on how artists approach business. According to Runcie's about page, record label executives, talent agents, and other industry insiders consider it an armchair MBA for the hip-hop set.
Recent must-read: Why Rihanna Broke Barriers That Others Couldn't
Tech and business journalist Dan Frommer launched the New Consumer to explore "how and why people spend their time and money." Frommer offers smart analysis on the world's most innovative consumer brands, covering new developments like why Square is now beta-piloting a program with CBD merchants and how Stitch Fix built a multi-million dollar brand based on personalization. New Consumer's Executive Briefings are available to members.
Recent must-read: Facebook's new bank and currency: The big picture and some big questions
If you want to up your photography game this summer, then MediumFormat's monthly digital magazine is the place to do it! Editor-in-chief Olaf Sztaba includes reviews of the latest camera gear as well as interviews with visionary photographers in a variety of styles. The magazine includes 100+ ad-free pages per month.
Recent must-read: An interview with Cooper and Gorfer
Tiago Forte of Forte Labs writes about the future of productivity, including strategies to boost logical and creative thinking, interviews with innovative people, and more. Members gain early access to new online courses, ebooks, and events, as well as Forte's monthly town hall and several exclusive articles per month. Much of the free content focuses on building a second brain through digital notes. Whatever industry you're in, you're likely to learn something new that could help you level up your business.
Recent must-read: The Story Behind Building a Second Brain
Author and lifestyle guru Jill Nystul shares simple recipes and household hacks such as how to remove permanent marker from anything or how to clean your Instant Pot, complete with detailed photos and instructions. Even if you don't fancy yourself a domestic goddess, you may discover a new favorite use for cotton swabs or at least appreciate Nystul's colorful photographs.
Recent must read: 9 Brilliant Beauty Hacks That Will Save You a Fortune
Founded by Matt Bors, a 2012 Pulitzer Prize finalist for his political cartoons, the Nib publishes political cartoons, journalism, memoir, and essays delivered in a daily email newsletter. From poking fun at pop culture to satirizing politicians, this independent publisher offers smart commentary on current affairs.
Not-so-recent but still relevant read: Social Media Bingo
Podcasting and on-demand audio are projected to become a billion-dollar industry in the not-so-distant future. Nick Quah has been covering that world since 2014, first as a side project and now as an independent venture. Hot Pod News publishes a free newsletter every Tuesday, with two more weekly newsletters for Hot Pod Insiders only. Along with UK-based writer Caroline Crampton, Quah covers podcasts getting funded, how podcasting works around the world, new developments in public radio, and more.
Recent must-read: June 18 Newsletter: Audiobooks are no longer exempt from the broader shifts in the podcast world (syndicated on NiemanLab)
Aviation journalist Jon Ostrower, formerly of CNN and the Wall Street Journal, created The Air Current to offer his readers a deeper dive into the world of air travel and aviation business than the content they could find elsewhere. Ostrower caters to industry insiders, as well as hobbyists with a passion for the industry. The Air Current also has a simplified Chinese edition.
Recent must-read: Inseparable allies, Japan and Boeing, now find themselves in competition
Remember, these summer reading picks aren't just a great way to take a break, they're also the perfect way to learn first-hand how other editorial sites are using membership to grow their readership and connect with their audience.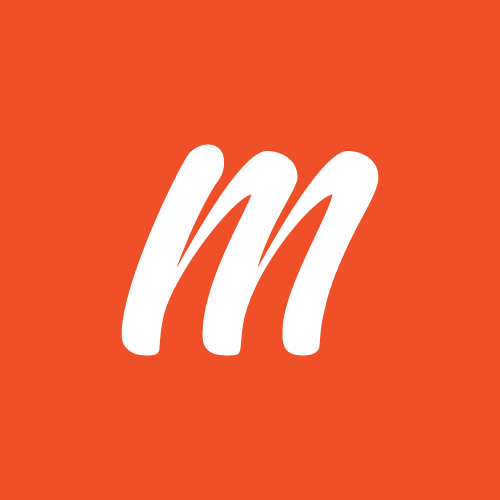 Do you have an audience?
Give Memberful a spin—we help the web's biggest creators sell memberships to their audience. Customers like Mythical (28+ million subscribers) rely on Memberful to power their membership communities.