Advice from creators with successful membership sites
You hate your day job, you have a passion you know you can parlay into an online business, and you want to spend your life doing what you love. So, you decide to start an online membership site. It seems like a great idea at first, but as time goes on you start asking questions: How quickly will I be able to grow my site? How many members will I have? How much revenue will I be able to drive? Many creators are influenced to start a membership site because they've seen other creators do the very same thing successfully. So, you may be thinking "if they've been able to drum in six-figures in less than a year with their membership site then I can easily do the same!" Right? Wrong.
Although it's possible to launch a site successfully and immediately start driving revenue, we know that it's a case by case or, creator by creator scenario. In other words, your success is dependent on factors like audience size, engagement, your industry, and even your marketing skills. We can't promise that creating a membership site will guarantee you success but what we can do is show you real examples of creators who launched successfully and how they did it.
Choose the right subscription plan to offer
According to Brian Krosgard creator of Post Status, a site that shares WordPress news and information for professionals, it's important to think about the feelings and emotions subscribers might have with short-term subscriptions vs. long-term subscriptions. As Krosgard shared with us, "I personally like having yearly memberships. A friend taught me the concept of incremental regret with monthly memberships, where someone sees your charge right next to stuff they use and love (Netflix, etc.), and if they aren't actively using your service, they regret that month of membership. A yearly model is a harder sell because it's more expensive upfront, but I like the way the customer can look back on the previous year, and consider collectively whether they got value from the service enough to renew another year. It's less sensitive to customers not taking full advantage of your membership offering one or two months." One way to alleviate this problem is to offer both a monthly and yearly subscription, this way there's an option that fits all of your potential members.
Focus on quantity and quality
Talia Koren, founder of Workweek Lunch, (who received 300 sign-ups for her meal plan subscription plan in the first weeks after her launch and 750 members in her first two months) will tell you, "The membership was only going to work once we had some critical mass. People who have creative work sometimes want to monetize it immediately. I don't think that's always the right answer. I think sometimes you've got to make something just for making it." As Koren shared, it's extremely important to nurture and grow your audience before you even think about launching. However, it's not enough to just build a big list or amass a large following: The key is to grow an audience that is genuinely interested in engaging with you and your online business. Jesse Perry, the co-founder of florists community and educational site, Team Flower, put that sentiment perfectly when he shared, "It can be intimidating for someone to start out thinking that they need to get 10,000 email subscribers overnight. It's more important to have 100 people who care," Perry continued, "You can be more profitable off of 100 people than you can be from 10,000 disengaged people." Your focus should be generating positive, long-term, ROI — whether you're starting with 120 members or just 12.
Don't be afraid to offer it for free
When your main goal is to make money, sharing your expertise for free may sound like the last thing you should be doing. However, sharing your content for free can ultimately position you as not only a thought leader but someone worth paying. For example, Hayden Hill, founder of jazz piano tutorial site, PianoGroove, seeded YouTube with free content before launching paid tutorial memberships. He shared, "The idea was always to start with lots of free content. I had about 20 videos on YouTube, and that was back in early 2015, and I spent a year just seeding the company on YouTube with free content." Although it took a year of Hill's time and working diligently after he came home from his nine-to-five, it not only introduced new students to his site but also helped build a genuine connection with them. "I was working on creating these lessons that were ultimately going to be free for everybody, and I think people appreciated that. It made them more likely to engage with the brand and more likely to share my content. I actually get a bunch of students from a lot of different countries who are willing to help out with translations and explain how the tuition market is in their own countries. I think my main advice would be to not block everything off and to make sure that you do provide some free, honest information. I think you will be rewarded with that."
Offering "Freemium" content, or giving your audience educational materials without a paid subscription, builds trust and equity with soon to be members while also framing the website as one managed by an established thought leader. Hill spent years seeding free content on YouTube before launching his official paid site. Team Flower, who we mentioned earlier, has also found success with this approach; they have, and still, offer free resources enjoyed by more than 20,000 flower professionals (and potential members) each week.
Offer exclusive and exceptional expertise
Ben Falk, the mind behind NBA membership site Cleaning the Glass, shares "breakdowns, analysis, stats, and deep basketball geekery." In a recent Sports Illustrated profile on Falk titled, "The Smartest Basketball Mind Outside the NBA," journalist Chris Ballard explained why subscribers are happy to fund Falk's expertise, writing: "While plenty of excellent statistical sites exist, and plenty of thoughtful reporters and writers provide analysis ...Falk's approach marries the two. He makes deep stats accessible, presents coaching concepts in a way that makes sense even if you're not a coach, and adds an anecdotal layer that only someone who worked in a front office can provide." Falk is a great example of how niche expertise not only allows you to stand out among other, similar sites but how it can also attract more subscribers who can't find the information you offer anywhere else and are more than willing to pay to access it.
Another great example of the power of niche expertise is Jason Kottke, the founder of kottke.org. He's been successfully running his audience backed site for more than two decades. In a profile on Kottke for Neiman Lab aptly titled, "Last blog standing, last guy dancing: How Jason Kottke is thinking about kottke.org at 20," Kottke shared how his editorial site has remained successful while watching his contemporaries shutdown their sites, pivot to video, or add other forms of digital content. What was his strategy for success? Instead of depending on clickbait headlines and advertising, he focused on his expertise, which, he believes, gave him a stronger connection to his readers:
"I knew before that there were people who were really into the site and who really like it, and that's always been great to know and to get that feedback in the inbox and via Twitter and stuff like that. But to actually have those people pony up some dough changed my whole mindset about how I feel about the site." He continued, "I really like sitting down and going to work for my members. It's not just that it's my job. It's like, I want to do this for them because they have been kind enough to support me. You don't get that feeling about having advertising on your site. It's not the same." What's the take away here? If you want readers to pay for and keep coming back to your content, make sure they can't find it anywhere else.
Want to learn more about how creators just like you make a living doing what you're passionate about? Check out our membership handbook and learn how to successfully plan, price, build, launch, and grow your membership business!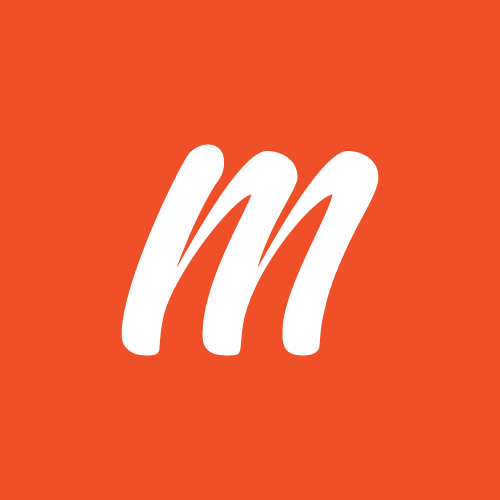 Do you have an audience?
Give Memberful a spin—we help the web's biggest creators sell memberships to their audience. Customers like Mythical (28+ million subscribers) rely on Memberful to power their membership communities.