New feature: Custom landing pages
Memberful is the easiest way to sell memberships directly on your own website — whether you use WordPress or any other platform. And while it's always been possible to use Memberful without a website, if you wanted to offer different subscription plans side-by-side you still had to create a pricing page to display all the options. We know that's not as easy as it might sound for everyone. Maybe you aren't a developer yourself or don't have easy access to one.
That's why we're excited to announce that, starting today, it's easier than ever to build a membership program without a website! With Memberful you now have the option to create your own custom landing page, hosted by us.
Just select which plans (or downloads) to include, customize the content of the page — and you're good to go. Add a heading and subheading, list all of the benefits for each plan, and customize the button labels. You can even add supplemental content like FAQs or member testimonials. And if you're on the Pro or Premium plan your custom branding will be applied to the page, making it feel uniquely yours.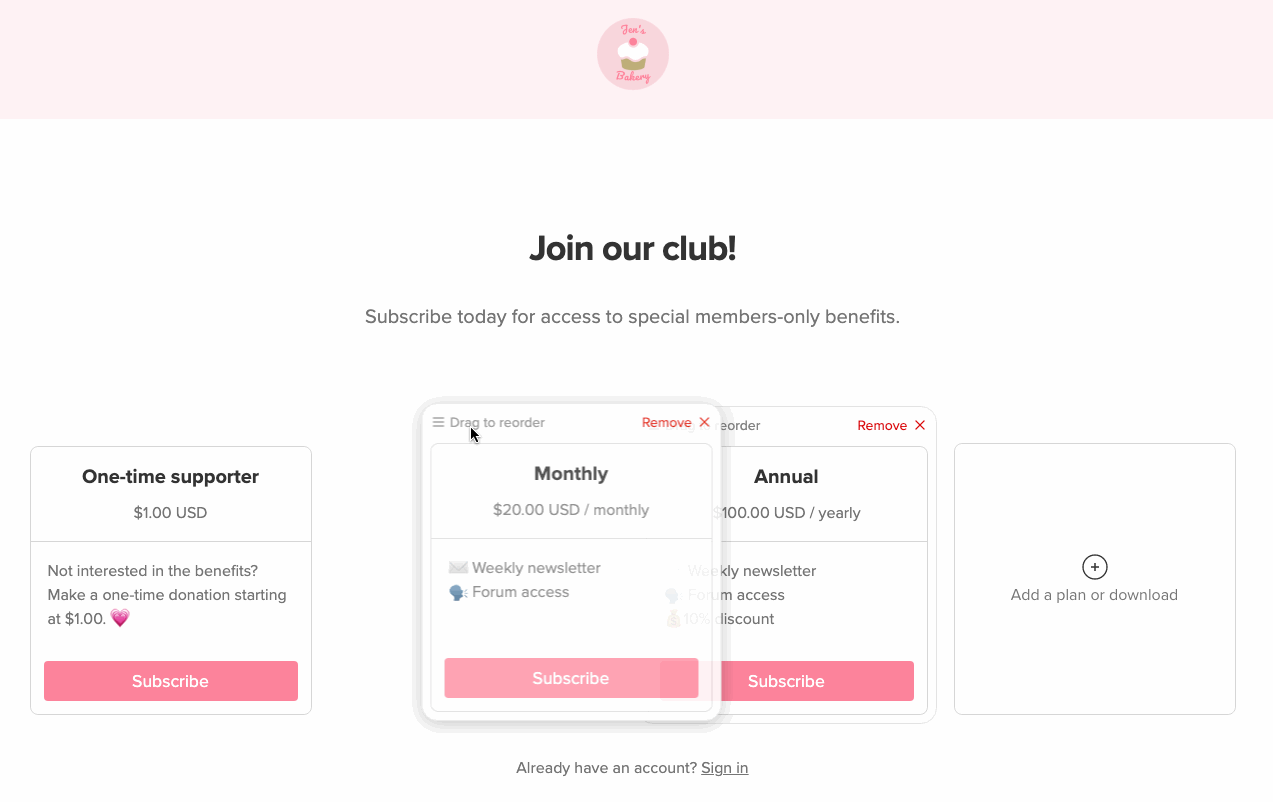 Finally, connect with any of our managed integrations to offer members-only benefits like a private newsletter, podcast, or community — all without needing your own website.
Get started today 🎉
Landing pages are available starting today for all Memberful customers through your dashboard. Check out our help documentation to learn more.
Subscribe for updates
Stay up to date on Memberful's latest feature updates, insights, and teaching centered around growing your community.
Have an audience?
Customers like Mythical (28+ million subscribers) rely on Memberful to power their membership communities.
Get started for free